Hiring a car is always a more comfortable option than buying ?
January 10, 2023|Posted in: Uncategorized
Vehicles have always been associated with fun, excitement and passion and cars symbolize your success and you are capable of afford luxury cars. When you have a high paying job and the urge to opt for a dream car that you have been searching for years. You need to spend a huge amount of money to purchase your dream car and its maintenance cost will also be huge. You have to drive your car very carefully and safely on the road. So, it's very costly to go with a luxury car on regular days and hiring a car is more comfortable.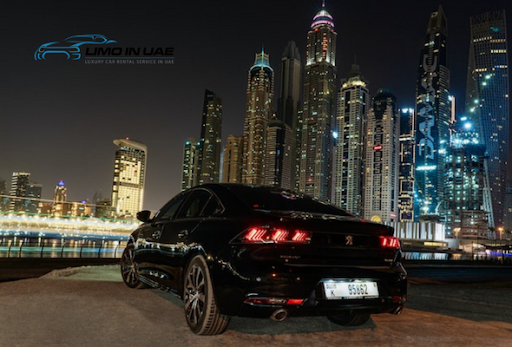 If you are a beginner and just learning how to find luxury car rental services in Dubai, You are in the correct place. You are urging to know all details about car rental services in Dubai. There are so many car rental services to choose from, almost all companies have the same policies for renting a car in Dubai, so it will be a better choice for a beginner to choose rental car service in Dubai than buying a new car for your daily needs. 
When you have a luxury car it allows you to travel long distance with ease and when you are passionate and excited about cars you never get bored while driving through the Dubai roads and beautiful landscapes and the amazing comfort offering by the luxury cars with advanced technologies and facilities are astounding. To buy a super sport luxury cars you need spend huge amount of money. Some people are crazy about cars and automobiles and they could not afford luxury cars, so they can hire a luxury car for their long trips and touring, meetings etc.
Buying a luxury car is a big decision that will cost you money and chances to hurt your finaces.It could be a difficult choice for most people and it may affect your other life goals. When you buy a luxury car you need to rethink twice then only consider buying a luxury car in Dubai.
This article aims to pop up the importance of making financial decisions while buying a car. Look at a few important things that will help you to enjoy the excitement of  luxury car fit into your financial budget.
Renting vs Buying
No one can deny the fact that owning a car is an expensive attempt. You have to consider the price of the vehicle itself and monthly installments, car insurance, maintenance and repairs costs are higher for luxury cars. 
Hiring a car often has lower monthly costs than monthly loan installments of purchased cars.

When you hire a car in Dubai you are not responsible for the repairs.

When you hire a car you have the opportunity to change the model without spending the money.

Buying a car makes you an owner of the car which is not possible in rental cars.

You can customize your owned car in different ways but it not possible in rental cars

Sell or exchange your car anytime, but this choice is not available in rental cars.

Rental cars do have a monthly mileage limit but your own car doesn't have any limits.
Final Conclusion
Both options have advantages and disadvantages. It depends on your budget and usage of the car. You can rent a car for an unlimited period and shorter period. If you are looking for a more luxurious style you can opt for a chauffeur service from the limo in UAE offers the best car rental service with a driver in Dubai.