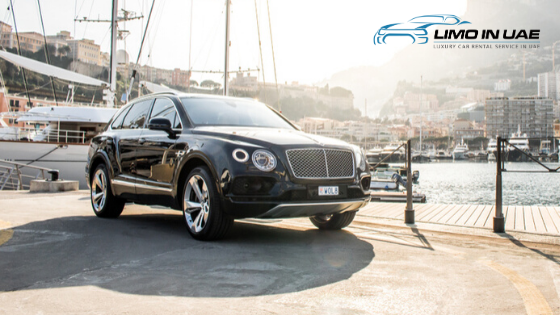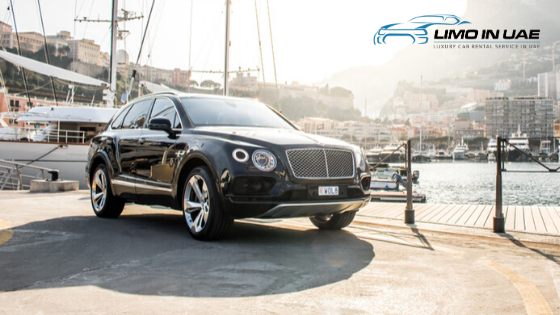 5 Top-Rated Luxury Cars In Dubai
April 23, 2020|Posted in: Limo in UAE
 Luxury Car Rental Dubai
When class melts with comfort and fun on the road, that's what a luxury car is all about. With top rated luxury features to offer a smooth ride, bountiful performance, stylish and smart interior, best entertainment or infotainment system, comfortable seating, smart sensors, connectivity and security features that benefits to indulge every passenger with a prime sense of luxury in every simple detail. Here is a compiled list of outlandish premium cars that are in the top ranking list of luxury car rental Dubai.
There are top-end brands that define luxury on the road. They are the top 5 best in town luxury cars. They proved to be the super favorite branded cars among the luxury car lovers in Dubai – BMW 7 Series, Mercedes Benz S Class, Rolls Royce Ghost, Ferrari and Bentley 4. These expensive cars set forth finest luxury features in every minute detailing that defines pride and puff up the brand to hold head high.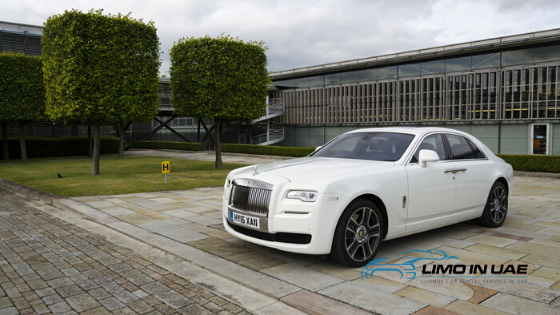 BMW 7 Series 
BMW 7 Series sedan spruce up with elegance which was launched in January 2019 is catching up every scene to be a showstopper. With the most advanced luxury features like the 3D sensor that senses gestures to activate various controls, auto parking which doesn't even require the driver inside to park the car, adaptive cruise and air suspension system helps to ensure you a smart driving. 
To ensure top performance, it provides a plug in hybrid feature. The all wheel drive system BMW xDrive in every BMW model since 2003 to provide a smooth and high on road efficiency in every circumstance. The engine continuum includes a twin power turbo inline power system which consists of 6 cylinders, V12 engines, electric drive feature and high voltage battery that results in high performance. The prime leather seating adds up the level of comfort. The ambient interior lighting gives you a matchless ambience.
Hire a comfy BMW 7 Series with limo in UAE at the most affordable pricing here
Mercedes Benz S Class
Mercedes Benz S Class is called by the company as the 'world's best car' as it is claimed to have the most advanced luxurious sedan ever built. It is the favorite luxury car among chauffeur service uae. When it comes to seating, the massage seats which are based on the hot stone massage principle of S class ensure a more relaxing and comfortable seating. With the help of 14 air chambers, it helps to give a massaging effect to relax muscles with 6 programs and 2 intensities to select from along with heated and ventilated seating and magic body control suspension and a 64 color interior lighting option for ensuring the best interior ambience.
 To add up a luxurious style, it uses a real ashwood trip and under a glass panel, you can see two displays of 12.3 inches. The steering wheel infotainment controls allows the driver to easily have a control over the infotainment system. It also gives the privilege to access the personal concierge service where passengers can make purchases, reservations or give directions.
Hire a luxurious Mercedes Benz S Class with limo in UAE at the most affordable pricing here
Rolls Royce Ghost
Rolls Royce launched the Rolls Royce Ghost series II at the Geneva Motors show in 2014. It offers the most advanced technological auto features including an amazing automatic climate control, an anti lock braking system, parking sensors, advanced LED headlights and cruise control to ensure the prime safety system. 
Rolls Royce Ghost is crafted with adding an immense range of inbuilt technological accessories for a most comfortable ride that made the Ghost version the most favorite among the top luxury car rental Dubai. It also features a dynamic driving package to bring up a more implicate driving experience. When it comes to selecting the corresponding gear, Rolls Royce Ghost makes use of satellite transmission technology by tracking GPS data. The night vision capability of the ghost alert hidden on road dangers which are upto 300 metres away. The latest version of Ghost is expected to be released soon this year or may be next year.
Hire a grand Rolls Royce Ghost  with limo in UAE at the most affordable pricing here
Ferrari 
Ferrari is ofcourse one of the most recognized brands. It is also known for producing a limited number of cars in a year. Ferrari is the most favorite car among young sports car enthusiasts. Ferrari is available with a Petrol engine which is 3902 cc also with automatic transmission. It also provides a multi-functioning steering system. This luxurious sports car is combined with luxury, comfort and elegance. Ferrari cars are famous for their sleekness and amazing drivability boosting features. Another amazing facility the company provides Ferrari buyers the choice of personalization. Ferrari allows personalization options which is one of the prime luxury options the company offers its clients. It also customize seater options. The recline rear seats give the option for heater and ventilation along with providing massage seats.
Hire your favorite Ferrari with limo in UAE at the most affordable pricing here
Bentley 
Bentley is famous for its opulent interiors and grant exterior attire. It is an optimal choice for people who are a big fan of powerful luxury cars. It provides the most comfortable suspension with a smart drive system. The exterior of Bentley cars has been designed in a most dramatic way. It provides a relaxed driving experience with a luxury filled interior design. It proves a smooth driving system to enable a seamless acceleration. Advanced technologies include features such as Apple CarPlay and Satellite Map can be accessed from the bentley Application. Intelligent and innovative safety features are also adding up luxury on the road.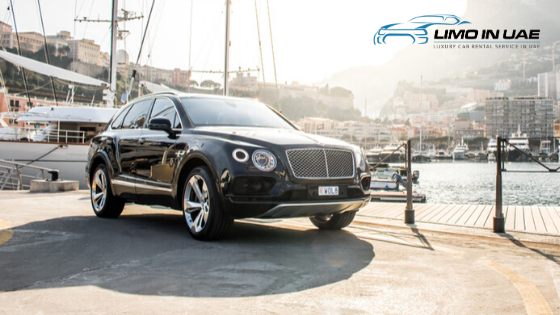 Hire Bentley with limo in UAE at the most affordable pricing here
Limo in UAE for top-rated luxury car rentals 
Limo in UAE provides top rated luxury car rental dubai. Our wide range of rentals include luxury rent a cars, luxury chauffeur service dubai, stretch limousines and chauffeur services. Limo in UAE  offers premium car rentals at the most affordable rates in Dubai. Enjoy your special moments with some luxury on the road with Limo in UAE.