WHY YOU SHOULD HIRE A LIMO FOR YOUR CORPORATE TRAVEL
October 27, 2021|Posted in: Luxury corporate travel
A corporate limo can be used for any transportation requirements of companies. It can be picking up employees or clients from the airport, or transporting your employee to a corporate occasion. Hiring a limousine not only offers convenience and luxury, but it offers you security. It offers safety to people and permits them to show off top-notch branding. Traveling to different cities, countries, or regions has become inevitable in the corporate world. To expand your business, you should get out of your usual range of familiarity and approach individuals worldwide to put resources into your business. However, it is easy to browse a wide range of corporate limo models. You will discover a chauffeur and other assistance along with it. You can likewise consider setting up a corporate account to get a good deal on your rentals. Limo in UAE provides world-class luxurious transportation services for our clients. You can book our best limo service in Dubai via phone call or through our website.
LUXURY AND IMPRESSION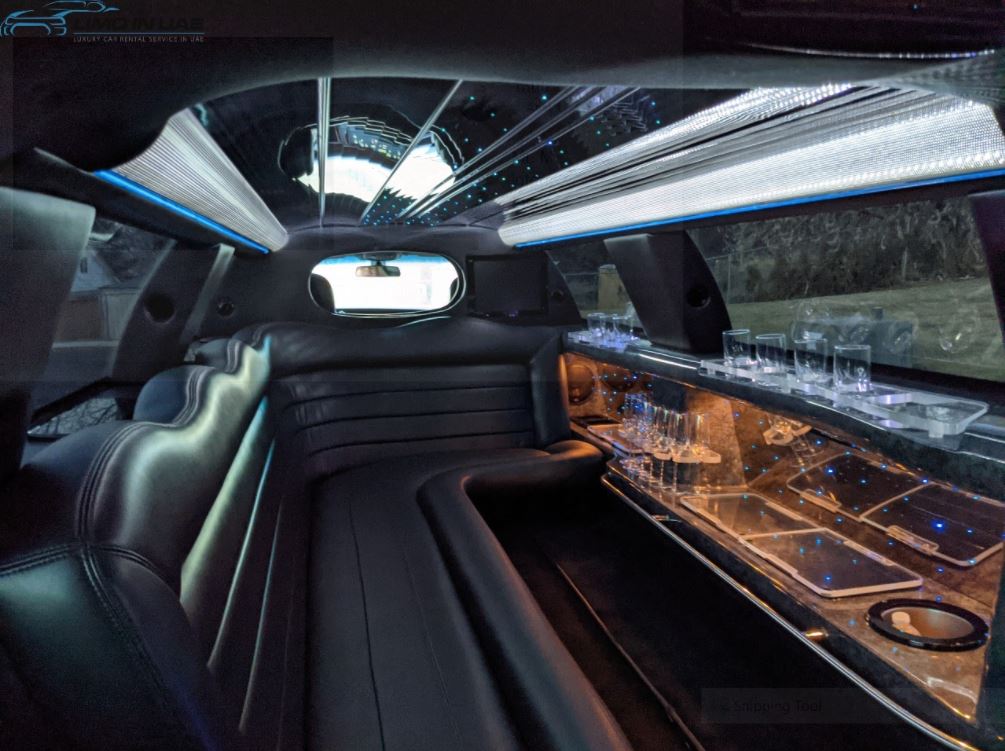 Car rentals and taxis cannot be relied upon for corporate travels and moreover, there's no assurance that the cars you get will be clean. However, chances of getting a premium and a good-looking car are very less. Your clients may have to adjust to whatever comes up. Hire our corporate car rental services in Dubai, UAE. We offer a wide range of fleet and premium cars. All of the vehicles are well maintained at regular intervals, which contains exterior and interior cleaning. The best thing is the limousine has many features that range from a high-end audio system, comfortable seating, spacious and many more. Additionally, well-trained and experienced chauffeurs drive you around the city on time without you worrying about the schedule. Our chauffeurs are well experienced. They can make your corporate travel in the city more comfortable and less stressful, giving you luxury and space to plan your business.
HOSPITALITY
If you're planning for a remarkable arrival experience for your client after a long flight or before going on an occasion, then a limo service in Dubai is what you should be looking for. Giving greetings on arrival for your clients with a bouquet, opening and closing the doors; they will do all tiny details for creating a better experience. We offer a luxury travel package at an affordable rate to create a good impression on others. You will enjoy multiple perks if you hire our best limo service in Dubai. Taxi services may or may not be able to meet your requirement. If your guests are arriving by flight, or you are arranging for a limo to pick them from any other place to a corporate occasion, hiring a corporate limo in Dubai means that the chauffeur will handle your baggage. They will make sure that everything is handled properly. 
SAFETY AND SECURITY OF YOUR CLIENT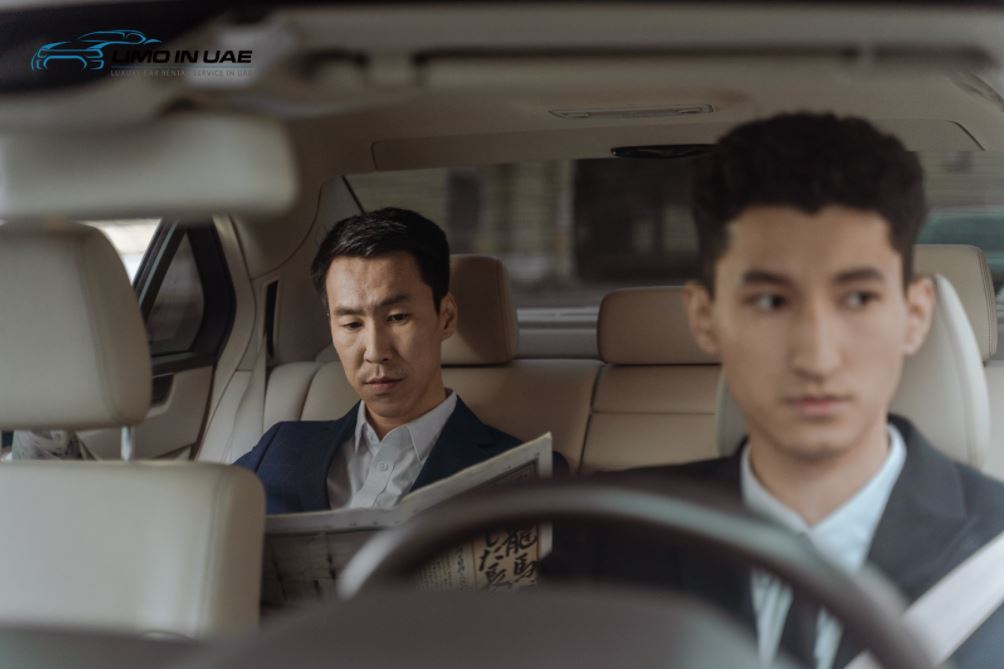 Getting off an airport, or leaving straight out of an event, and getting on regular transport or hiring a taxis may be inexpensive and safe, but this is not the case all the time, especially for clients who are new to the city or town. By hiring a corporate limo service in Dubai, you can ensure that your client gets safety and security. If you are planning to hire a corporate limousine service in Dubai, ask the limo service about the facilities they provide for customers. If you and your clients are going to travel in a limo, it's essential to make sure it provides security. At Limo in UAE, the safety of our customers is our top priority. We do inspections very often to ensure everything is alright. Our vehicles are well maintained to run their best under any driving and provide a comfortable travel experience. Every time before we add new vehicles to our limo fleet, we carefully inspect their safety rating and make sure they have good security features to ensure our customers are secure when riding in our limo.
ACCOMMODATING A GROUP OF PEOPLE
You may need your entire team on board to have meetings before some events. You can hire airport transport Dubai to accommodate the entire team. This way you wouldn't have to get multiple cars or pay a huge amount of money for taxis or car rental. Moreover, a chauffeur can pick you up at the airport and drive you to your hotel or directly to the occasion. The chauffeur will wait to take you to your destination in no time. The best part about hiring a limo is that your team is together. You don't need to worry about handling car rental as you will get comfortable, reliable, and luxury transportation.
BOOKING MANAGEMENT
When you are doing corporate travel, you will get superior treatment, and you will always be able to hire Dubai chauffeur services in UAE. Moreover, the driver will make sure that they collect all your luggage and arrive at the event on time, or at the airport at the right time as well. This means that you can enjoy the whole ride without worrying about the event. A corporate limo service provides convenience, luxury, and comfort.