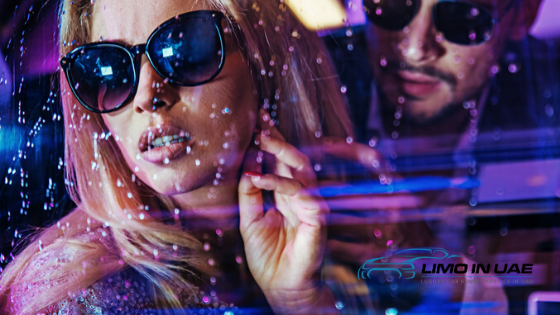 Hiring a super luxurious limo in Dubai for a romantic date night on wheels
March 15, 2020|Posted in: limousine dubai
Are you planning something exciting on your date night? How about a romantic date on wheels in your most special city – Dubai?
Dubai after dusk is a slew of glistening and soft glares. These fitful but vivid lights transmogrify the city resemble a jar with golden sparklers in it. The busy and seemingly prosperous city at night is a dreamlike feeling and especially when you are on a romantic date night, experiencing a beautiful low slung limousine service in Dubai, can be overwhelming for both of you.
Limousines for a romantic dating-on-wheels
Dating on wheels tot up class, elegance, and a wow element to your date night. Make your date night even more special with chauffeur driven premium limousines. As Coco Chanel puts it 'Elegance is when the inside is as beautiful as the outside'; this is exactly what a limo date in Dubai can hand over you.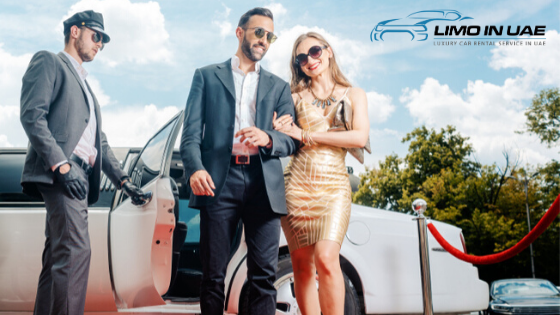 Every inch of the great and glamorous Dubai is heroic and beautiful, with its amazing architectural wonders. It's not like you are sitting inside the limo across your date night. You can also add on some interesting activities on your date night like an adventurous night safari at the desert, getting enthralled by the fountain show, in between ravel in a romantic walk at JBR.
Some misconceptions about hiring a limousine
It's a common misconception that limousines rentals are just for weddings and parties. It's time to stop beating the dead horse and step aside from those airless misconceptions about renting limousines. There are tons of misconceptions about renting a limo. If you wanna know more about those misconceptions, here is the link to our previous blog – Common Misconceptions about Limousine Service in Dubai. Hiring a limousine service for your special occasion is like adding a seasoning to your food to adorn the flavor of it. It can transform your special day even more special especially in a place like Dubai.
Why a limo date night?
Luxury is in each detail , that's what a limo is all about. Usually a date night starts and ends with the vehicle you use for your date, mostly cars or bikes. What makes hiring a premium limousine stand out on your romantic date night? Even if you make a good plan, sometimes you'll have to do a rain check, but not in the case of a date night limo. Hiring a premium limousine is not just for impressing your date, but it offers a lot of conferring benefits. It can add comfort, luxury, fun and convenience to your ride.
A professional chauffeur driven limo can offer you the service of a well trained and skilled chauffeur where you don't have to worry about the traffic or the road. All you have to do is enjoy the romantic ride to the core. Enjoying the elegance of night life in Dubai sitting inside chic and classy comfort of your luxurious limo is the best of both worlds.
Benefits of hiring a limo on your date night
A limo can offer you a smooth ride
Enjoy a smooth and seamless ride in a rented limousine without worrying about any other factors like traffic, parking or safety.  Well experienced chauffeurs can ensure you that you are treated well in a luxurious way. Journey inside a limo offers you complete luxury, fun and comfy to the most. 
Adding elegance to your ride
The journey inside a limousine can add elegance to every inch of your ride. It will make your date memorable and romantic along with luxury for both you and your special one. Invest in a limousine service on your romantic date night for an unmatched and thrilling on wheels experience.
Limousine rentals are the most reliable service. The chauffeurs will pick you and your date on time without keeping you waiting.  Surprise your date with a sleek, beautiful limousine and enjoy an amazing date night on wheels with the most beautiful night views outside by hiring the most reliable limousine service in Dubai.
You can avail the service of skilled and trained chauffeurs in your hired limousine. They are well aware of the places and they can take  you to the best places in town, hence making it a most memorable night. Another advantage of hiring a chauffeur is that you don't need to worry about the road as they can offer you a smooth drive through the city.
  Most limousines have built in features to level up the luxury it offers you. Flat-screen television sets, music system, fireplace, light effects and bars are common in most limousines. You can enjoy Dubai in style and pride while you sit inside the premium luxury a limo offers. 
  With a hired limousine, you will never feel the stress for finding better parking. The expert chauffeurs will drop you wherever you want to go and pick you from there which will lessen your stress and you can enjoy to the core with a stress free mind.
Hiring the best limousine service in Dubai
If you want to know about the best luxury car rental Dubai, Limo in UAE is your best option. We bring you an indulging travel experience with premium luxury hired limousines. Also we provide expert chauffeurs service UAE, our experienced chauffeurs are always at your service to make it the most smooth and seamless journey in Dubai. We are well known for our far reaching world-class luxurious transportation services providing for our clients.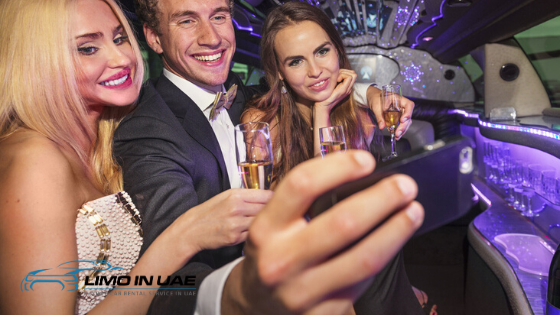 We fulfill your travel desires by making it the most luxurious and comfortable journey. Also we can be the perfect add on to your special occasions whether it can be birthdays, wedding or proms. We also provide airport pick up limousines, corporate car rental services UAE and holiday car rental services UAE for a pleasant and comforting travel experience. Our premium services include chauffeur services, stretch limos, luxury chauffeurs and super luxury rentals for a bewildering ride in Dubai.