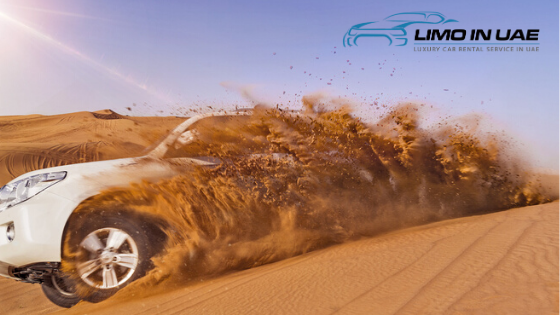 Why choose an overnight Desert Safari in Dubai
December 3, 2019|Posted in: dubai holiday destination, limo dubai
A vacation in Dubai is always an incredible experience. There's so much to see that even if you spend an entire week in the city, you will probably be shuttling between the Mall and the Burj and Jumeirah to even begin the Dubai experience. But the best vacations in Dubai are never complete without a desert safari. Racing across the dunes, riding the camels and enjoying a cool evening with your friends and family, you would definitely consider extending your vacation for another week at least.
Before you choose to go on a desert safari in Dubai, you will need to check out the different packages offered and weigh in on the best one among them. There are mainly three kinds of safaris – morning, evening and overnight. Here, we tell you why an overnight desert safari is the best vacation experience for you.
The perfect Dubai vacation
Desert safaris are truly wondrous when compared to any other vacation experience. You get to stay in a wonderful little spot in the desert, without worrying about the heat, surrounded by the local cuisine, music, and dance. You get to enjoy the thrills of the nightlife out in the heart of the desert with your friends. It's basically a mini-vacation where you are chaperoned in a luxurious limousine in Dubai.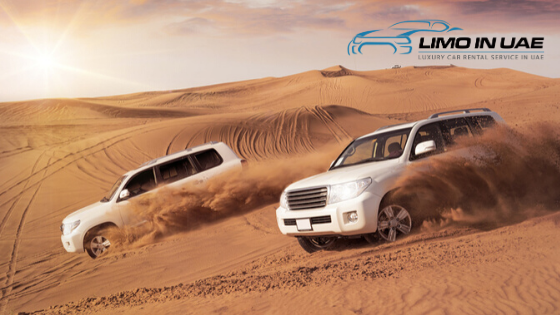 What an overnight safari offers
You would be picked up from your hotel and brought to the safari starting point by a professional Dubai limousine transfer service. Since the overnight tour overlaps with the evening tour, and sometimes the morning tour as well, much of the evening activities would be spent in the company of other tourists.
Dune bashing
A 4wd jeep takes you on a ride through the endless sand dunes. Just like a roller coaster, you'll dip low into the troughs and emerge over the shimmering dunes, leaving a wake of sand devils in your trail. Around 30-45 minutes of this ride would leave you exhilarated, but the tour is just starting.
Evening rides
Different tour packages offer special rides in the evening according to your preference. There are camel safaris where you can stroll leisurely on camel back across the desert sands. You can ride quad-bikes or surf down sand dunes, or even better, sail across the sky and enjoy the sunset in a hot air balloon with your family.
Dinner with live entertainment
As the sun sets, you are taken back to the main campsite. A buffet dinner with the exquisite Arab cuisine awaits – kebabs, hummus and the best Lebanese and Iranian dishes will surely get your taste buds asking for more. After dinner, you will have a variety of entertainment activities. Trademark dance shows in Dubai – Tanoura dance and belly dance – along with flavored shisha smoke, accompanied by enchanting Arab music, before you turn in for the night.
The campsites offer night gazing in Bedouin tents and night rides for a romantic getaway. Call it a day with bonfires and barbeques and partying all night in specially arranged camps.
In the morning, you would be provided a sumptuous breakfast before the chauffeurs take you back to your hotel.
The perfect vacation for your budget
Your vacation experience should never be taken up by any budget concerns. The success of your trip depends entirely on your being able to enjoy your time without overspending. So when you include a desert safari in your itinerary, you will be looking at a variety of packages that are offered around the clock. In such an instance, the best option would be an overnight safari. If you tack it to the end of your trip, you take one day off your hotel booking and get a whole week's worth of experience in the desert.
Things to remember
Desert safaris can be exciting for couples and large groups alike. But as with any trip, there are some details that you need to make a note of before hiring a limo in Dubai for the safari.
Tour hacks
If you have been on a roller coaster, you know how awful it is to ride one with a full stomach, or even sit next to someone who just had their lunch. It's not pleasant, that's for sure. The same principle goes for Dune Bashing – not everyone can get accustomed to the bumpy ride right away. Have a light lunch early on and drink less water before the safari. And since you are outdoors, ensure you have proper desert clothing and sunscreen lotions with you.
If your party includes any pregnant woman, babies or people with heart or back issues, inform your tour guides beforehand. Some rides may be risky for them, and your guides can provide assistance or arrange alternative options in such cases.
Safety issues
The usual tourist is probably not an expert in riding a camel or a quad-bike. And this is why there are trained professionals to help you with the tour. In an overnight safari, tour guides would accompany you throughout the day to ensure your safety and smooth over any inconveniences. You need to listen to and abide by all the instructions provided.
Like any tour, avoid bringing all your valuables with you to the desert. Some spare cash and your phones and camera are all you need during the safari. There might be an eventuality where you get stranded in the desert during the safari. Do not panic – your tour guides will not leave without you. In an emergency, you can call for police rescue service on 999.
Choosing the time
Since you would be staying outdoors during the night, choose a warmer month for your vacation. Also, remember that during Ramadan months, there would not be any entertainment activities like Tanoura or Belly dance, nor would you be provided shisha smoking or alcoholic drinks. Even so, if your tour party can make do with these conditions, you can plan a trip during this time.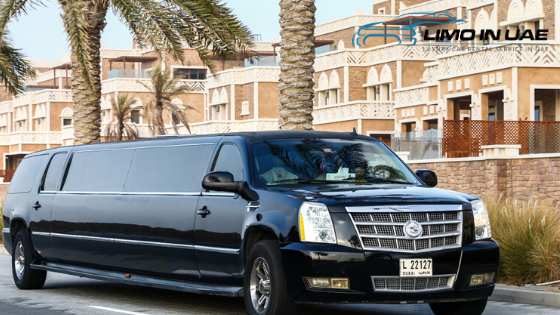 Ride the best limo in UAE
It doesn't matter if you are on vacation in Dubai or thinking of going on a weekend trip with friends – planning a desert safari can be quite stressing. Finding the right limo in Dubai for your trip can be even more difficult, considering the many different limo companies out there.
When you book a desert safari with Limo in UAE, you can rest assured that you will get nothing short of royal treatment. Our chauffeurs are not only experts at the wheel – they can help you around all the major landmarks in Dubai so that your vacation is truly memorable and unique. We provide the best quality service at affordable rates for all our clients, ensuring your complete satisfaction.