Tips for Finding the Best UAE Limo Service
September 15, 2020|Posted in: dubai chauffeur services in uae, Dubai Limousine
Limo in UAE, the leading UAE limo service shares the important factors you'll need to find the best UAE limo.
Whether it's a wedding or a corporate event, it is important to find the best UAE Limo. Finding the perfect UAE limo that fits your requirements can be cumbersome. A lot of limo rental services to choose from, you need to do some homework to find the service that fits you perfectly? That's the reason why we have compiled the list of important factors to consider while searching for the best UAE limo service. 
 1. 

Integrity

Integrity is a mark of the company's dedication towards customers. It is important to choose a UAE limo service that sticks to the value that proves the integrity of the company since its origin. Integrity shows the company's devotion to providing quality service for its clients. We know that there is nothing that destroys the reputation of a business than a poor quality service. Quality always matters and it is of no point in having a fleet of limos when they are unable to deliver a quality service. Choose a chauffeur service that has quality chauffeurs who have gone through the best training on dealing with customers.
2. Experience
 Experience is another important factor to consider while choosing a UAE limo service. Experience shows the value of the service and proves its track record. UAE limousine companies with great experience prove their mark of excellence by retaining quality chauffeurs and giving them the best training to ensure a smooth ride. Limousine services also perform strict background screening on their chauffeurs. An experienced limousine service company knows about their clients, their behavior, and almost all the requirements of its customers. And they provide the best service to make their clients feel satisfied. It doesn't mean that newer companies are not good, but always do good research before you choose the service. 
 3. Cost
 No matter the occasion, hiring a limo for any occasion can seem to be a menace. Price is one of the main factors most people consider when hiring a limousine. When it comes to hiring a limousine you will certainly get what you pay for. You can compare the prices offered by different limousines and find a better one. But, while saving money is necessary, it is equally important to go to the office and check how the fleets are. You need to know if they fit your requirement before you book them. Doing research helps you to determine the service quality that the company gives you.
 Read Next: Top UAE Limousines You Can Hire In Dubai
4. Safety
 Safety is the key concern anyone needs to consider when it comes to any transportation. The best way to determine the safety of transportation service is by checking how experienced they are and how transparent the service is. You can check the company website about their safety information or directly ask about the safety features they implement in their fleets. It is better to inquire about the types of training chauffeurs undergo. Especially if you are booking the service during this pandemic season of COVID-19, it is important to know how safe a limo ride is.
5. Check For Referrals
When it comes to deciding whether the limousine service works well for you, checking for client referrals is the best way to know them. As we know that the reputation of company matters, it is essential to make certain that the service you choose isn't made by itself. You can opt for different ways to check referrals. You can check the company website, ask friends or people you may know if they have used the services. Word of mouth is the best way to know the real experience of people who used the service. You can also go through the outside achievements of the company to know who competent they are in the industry.
6. Diversity Of Fleets
The next factor you need to consider is the types and variety of services the UAE limo service provides for its customers. Before you book a service, it is important to have a look at the types of fleet variety the service offers. Companies like Limo in UAE offer a variety of luxury fleets you can choose from. From checking the diversity of fleets, you will get an idea if the company has expert chauffeurs who can drive diverse limousines with ease. And this fact can build instant confidence to know that your chauffeur can ensure a secure ride throughout.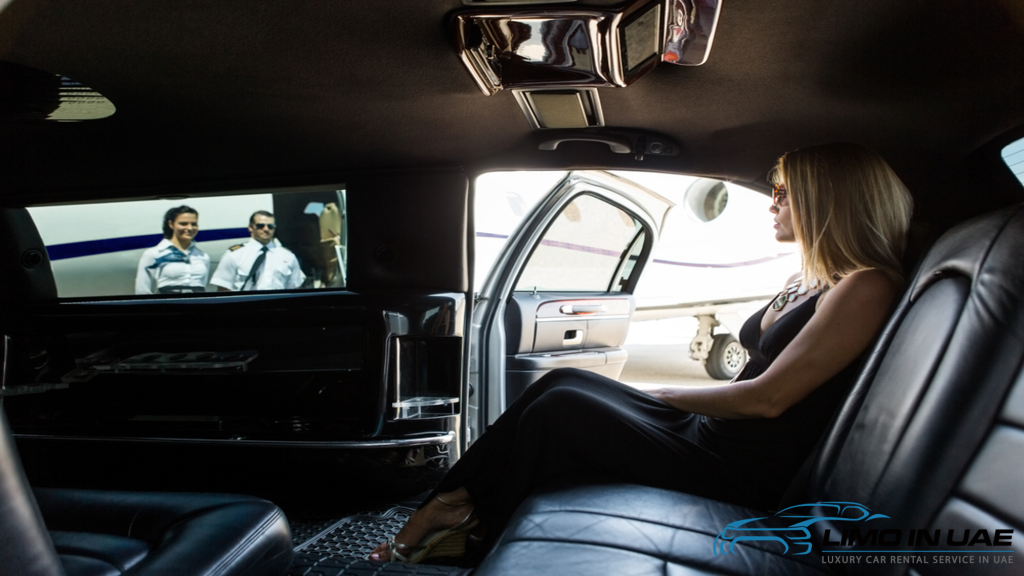 7. Responsiveness
Finally, check for how responsible the service you choose is. Commitment is something only a customer dedicated limousine can give you. Quality service always pays attention to responding to your queries at the earliest even if you contact them via calls or emails. This communication also allows you to know if you are handled by a staff who is professional and friendly at the same time. If you find that they promptly address your concerns, then you are in the right place. Responsibility and flexible working times are vital factors that can definitely help you decide the quality of the service you're getting.
8. Convenience
When you are in a hurry, always check for companies that can offer you convenient booking platforms. For example, the company can give you online as well as offline booking platforms, you can prefer your convenient way of booking without any stress. Such platforms can help you to book your service or make changes in booking without much effort. Thus, save your time and energy.
Book the best UAE Limo Service
Limo in UAE offers your high-quality UAE limousine service at affordable pricing. Our services fit well to each of your travel needs and ensure a ride filled with comfort and luxury. Our chauffeurs are experienced and reliable. They will take care of your travel demands expertly. From stretch cars to luxurious chauffeur driven fleets, we have it all!