Why Winter is the best time for luxury Yacht rental in Dubai?
January 4, 2023|Posted in: yacht rental Dubai
If you have been to UAE during the winter months from October to March, you would know that October to March is a wonderful time to explore Dubai and its sea. So it is best time to hire luxury yacht rental Dubai.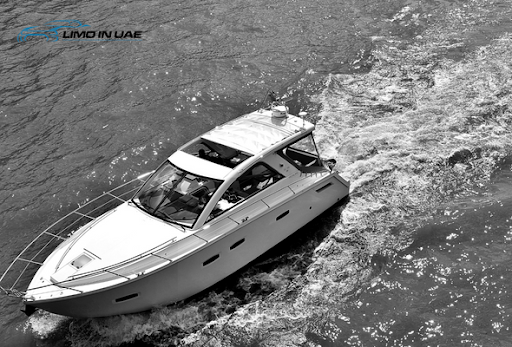 Dubai is one of the most elegant places in the entire world and a vacation spot for people of all kinds. If you are coming  for a short trip, it can be difficult to fit in all of the different attractions that Dubai offers during winter months is one of the best time to enjoy more at different places with your family and friends.
There are attractive beautiful mosques, sandy beaches, walking areas, and the stunning Burj Khalifa, which command the Dubai skyline and the most advanced architectural view of the Dubai Marina . If you want to get a wonderful view of everything, you should rent a luxury yacht. Luxury yachts rental Dubai allow you to tour Dubai in style with your family and friends.
Today, we're going to advise you why you should experience a luxury yacht rental Dubai during your next trip to Dubai.
Why Renting a luxury yacht in Dubai is the best way to see Dubai
Renting a luxury yacht in Dubai is like having your own private space. It's a gorgeous feeling no matter where you are, but being in sunny and amazing Dubai makes it an extraordinary experience to cherish the time with your family and friends.Having the choice of different boat sizes gives you the luxury of inviting as many of your friends as you want to include in the yacht trip and make it more memorable and amazing trip with your loved ones.
What's included in luxury Yacht rental Dubai
Luxurious interior
Fully air conditioned upper deck 
Good Music System 
Saloon
BBQ Facility
Unlimited ice
Soft Drinks and plenty of water
4 Bedrooms
4 Washrooms
Kitchen
Professional Captain & Crew
Dining Lounge
One of the true extras of renting a luxury yacht in Dubai is having your own private Home out on the sea in Dubai. You can take a beautiful tour of Dubai without any other tourists around you 
At Limo in UAE rent Yachts you can choose from a variety of yachts at different cost works for you. Limo in UAE offers 56, 64, 90, and 220 foot yacht service in Dubai. Once you've decided, you get one of our professional captains and friendly crew and the rest of the yacht all to yourself.
The luxury yacht rental Dubai Tour in Sea
All of the yacht will include fully personalized service with a full stereo system that you can control , access to a full kitchen, and good bed rooms and Dining Lounge . You don't have to worry about anything and other things include BBQ grilling and soft drinks and plenty of water and you can enjoy winter tour with luxury yacht. Check out every service that limo in UAE offers in Dubai for luxury yacht rental service all are amazing amenities that we offer book our service today