Tips From UAE Limousine Services To Cut Down Holiday Travel Stress
August 17, 2020|Posted in: UAE limousine services
Travel tips from UAE Limousine services to enjoy a stress-free holiday journey.
Travelling is always the most intrinsic part of the vacation season for many of us. Travelling is meant to be a stress-buster but for most of us, vacation travel can be one of the major sources of stress. Especially when you have your family with kids along, where you have to load tons of gifts and baggage, then vacation travel can be more nerve-racking. Is there a way to get rid of holiday travel stress? Yes, here are some of the top tips from UAE Limousine Services to cut down your holiday travel stress. 
1. Create a checklist
UAE limousine services suggest creating a travel checklist. In the planning phase itself, make sure you create a checklist of items that can possibly stress you out while traveling. Identifying the reason behind your travel stress, in the beginning, can really help to minimize a lot of your holiday travel stress. You can also add your worst-case scenarios so that you can plan accordingly to avoid or minimize any such situations.
Disregarding the reasons for stress, you can also create a checklist of items that have to be done before you start the journey, a checklist of important items to be packed, and also information about your destination including hotel and transportation details, contact number, etc.
2. Take Enough Time
Give yourself enough time so that you can plan things even more relaxed. Research different modes of transportation, hotel ratings, etc. In that way, you will get enough time to deal with unexpected emergencies that may happen when you travel alone or with your family. You can prevent any such instance that can cause travel stress by planning the right way.
You can also equip yourself with things that can keep you more relaxing. For example, if your flight is delayed, you can sit comfortably in the waiting lounge reading your favorite book. 
3. Pack Relaxation Travel Kit
Having a relaxation travel kit helps cut down your anxiety and stress while travelling. Here are some of the essentials according to UAE limousine services you can pack in your relaxation travel kit.
Hand sanitizer: In the present situation, you need to be extra cautious while travelling. It is important to stay away from germs. Hand sanitizer helps to remove 99% germs from your palms. You can use travel-friendly mini-sized sanitizer bottles that contain at least 60 to 70% alcohol content in it, suggests UAE limousine services.
Eye mask: Do not bother about reading lights or window shades while travelling. Use an eye mask and sleep comfortably without any disturbances.
Earplugs: Earplugs can block out noisy passengers, snorers, and crying babies while you travel in public transport.
Cough Drops: If you are planning to visit a dry destination or a too cold place, carrying cough drops can really help to feel better if you have itchy throat or related issues.
Eye drops: If you are a person wearing contacts, dryness can often be an issue while traveling. Eye drops can help you with dryness.
4. Fight With Phobias
Insomnia, Social Anxiety, aerophobia – there are a lot of things that may stress you out while travelling. It is important to know if you have any such fears and work on it so that travelling can be fun, not stress.
Sleepless nights can trouble the whole journey and make it more stressful. You can practice some meditation or sleeping techniques to get you a relaxing sleep.
If you have aerophobia(fear of flying), then it is better to inform the flight attendant that you need special attention. You can also keep your favorite objects that can comfort you. For example, photos of your loved ones, books, or use a meditation app. 
Another condition can be enochlophobia or fear of crowds. If you have the fear of crowds, these tips from UAE limousine services can help you. Keep your mind focused on a goal. Calm and deep inhale and exhaling helps to feel relaxed. It is also advised by experts to avoid long lines or big crowds.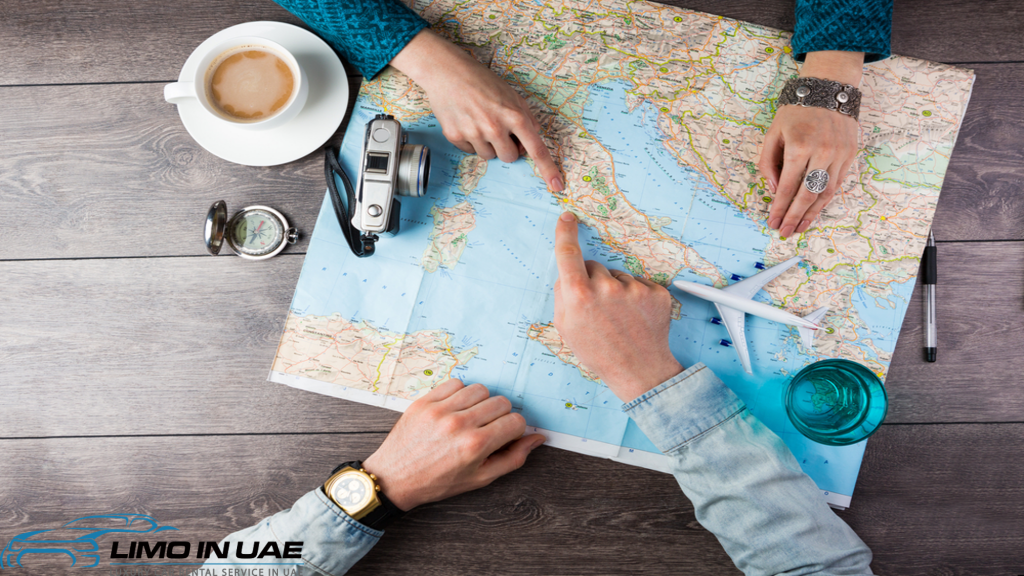 5. Prepare Your Travel Mates
If you are travelling with people, especially your family with kids, it's important to prepare each one so that they can travel stress-free, which in turn results in a stress-free journey for you as well. For elders, make sure they have all their essentials including medicines packed. For kids, add some items in your travel bag that can amuse small kids so that they will not get bored. Bring along their favorite snacks and water bottles so that you can keep the kids well fed while travelling just in case you don't have access to food vendors.
6. Hire A Limousine For A Stress-Free Travel
Hiring a limousine is a luxurious and comfortable alternative to your holiday travel. Road travels will be so much fun and hiring a limousine can keep your family and friends together while travelling. By hiring a limousine, you can enjoy the most comforting and luxurious travel experience with your family without getting separated.
Especially if you're travelling in a busy city like UAE, booking limousine services in UAE can save a lot of your time. The chauffeur's reach your pick up point on time, they will carry your pieces of luggage safely and drop you at your destination promptly. Experienced chauffeurs can take care of all your travel demands. 
Limo in UAE is one of the best limousine services in Dubai that offer you a high standard UAE limousine service. At Limo in UAE, you can hire the best, reliable and smooth limousines in UAE at a competitive price. Professional chauffeurs can make you comfortable and stress-free throughout the journey. Our chauffeurs will make sure that you have good hands-on travel.
Read Also: 9 Questions To Ask When You Hire Dubai Chauffeur Service
Thus, give farewell to travel stress, enjoying a great holiday, and make your holiday travel most memorable.