9 Questions To Ask When You Hire Dubai Chauffeur Service
June 17, 2020|Posted in: chauffeur service dubai
When the traveling needs are rising in busy cities like Dubai, hiring a chauffeur service in Dubai is becoming a common practice among different kinds of traveling necessities. From special occasions like weddings or birthdays to corporate travels, as a result, hiring Dubai chauffeur service is worth your traveling goals.
Not only chauffeur service Dubai seasons your journey with the flavor of a luxury, but also a secure and comforting journey.
Finding the right chauffeur service in Dubai that fits well for your travel requirements can be challenging. Limo in UAE, the leading Dubai limousine transfer service points the top questions and answers you should ask when choosing the Dubai chauffeur service.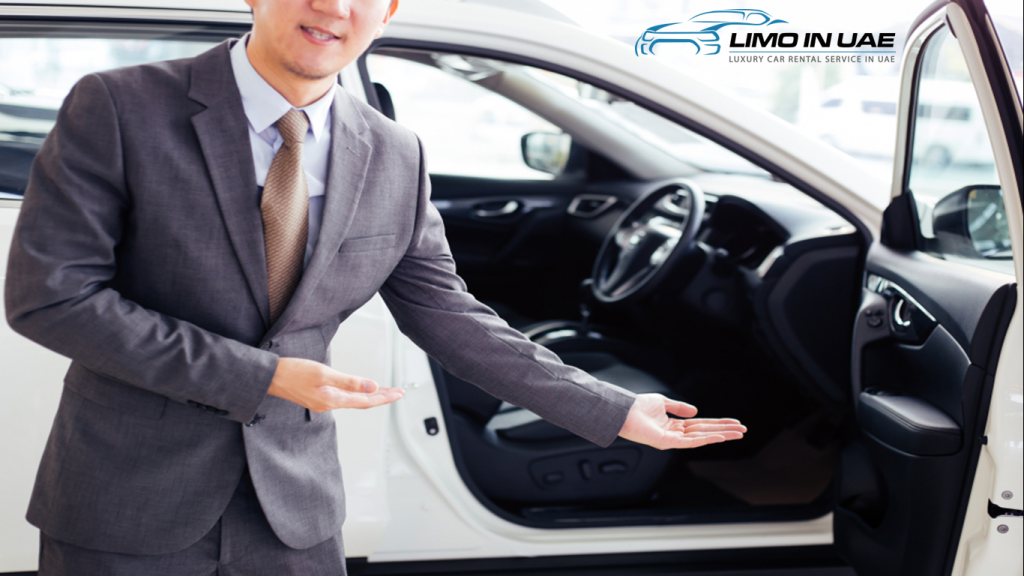 Here are the top 9 questions you should ask when you hire Dubai chauffeur service.
1. Are the chauffeurs trained?
No one wants to hire a chauffeur who is not knowledgeable. Every passenger deserves a better chauffeur service, hence, it is important to ask whether the chauffeurs are given training and to know whether they are professionals. Dubai chauffeur services like Limo in UAE ensure that they provide chauffeurs who are licensed, and background checked. From Limo in UAE, you can hire experienced and reliable chauffeurs and they guarantee to give you the best on the road experience.
2. Does the company have a reliable fleet?
Every travel requirements differ and many foremost Dubai chauffeur services have manifold fleets of luxury limousines that can accommodate varying travel needs, and Limo in UAE can guarantee that. You can give the company an inquiry about how reliable their fleets are and also ask for some images over the internet and finalize whether the fleet matches what you require. In this way, you will be able to select the perfect limousine from a wide range of options that can fit your needs.
3. What makes the company stand out from competitors?
This question is important to ask as this is where you will be able to know how confident the chauffeur service is. Here at Limo in UAE, we are confident that we can be your best option for luxury on the road as you can avail of several luxury transportation services from us, whether it can be Dubai limousine transfer, airport transfers, birthday, or wedding limousines or corporate travels. Hire the best transportation service in the most affordable pricing, that's what Limo in UAE is all about.
4. How do you maintain limousines?
Asking this question helps you to know if the limousines undergo regular vehicle maintenance. It is the responsibility of Dubai chauffeur services to ensure that you are traveling in the vehicles that are in good condition. In consideration of the current scenario of COVID-19 outbursts, it is also vital to confirm whether you are traveling in a sanitized vehicle and what measures the company is taking to offer a safe ride for its passengers. With Limo in UAE, you don't have to worry about any of these. We take all the precautions to ensure a safe ride in these tough times. We also ensures that all the vehicles undergo regular maintenance.
5. How long have they been using their vehicles?
By asking this question to Dubai chauffeur services, you will get to know the age of the vehicles. At Limo in Dubai, you can hire the top luxurious limousines which are on the crest of 2020's top-rated trends. If you are interested in knowing the top-rated cars in Dubai, here is the link to our previous blog 5 Top-Rated Luxury Cars In Dubai.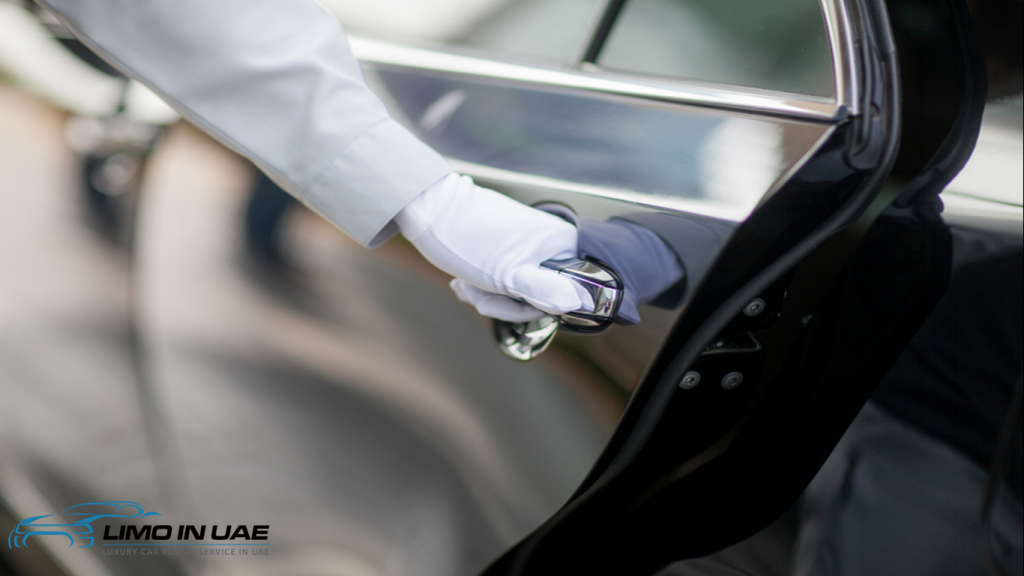 6. What are the safety measures in your vehicles?
It is important to know the safety measures taken by Dubai chauffeur services in their vehicles. You want to hire a chauffeur service that provides premium cars equipped with safety equipment, seatbelts, navigation, etc. Limo in UAE enables the best security features for all the vehicles we provide. If you want to know more about how limo services UAE ensures a safe ride, you can visit our previous blog here How is Limo Services UAE ensuring a safe ride?
7. Are the fleets have a valid insurance?
If you are hiring a reliable chauffeur service Dubai, then the company will not hang back in answering. If the company hesitates to answer this question, then it may not be the perfect Dubai chauffeur service for you. Top chauffeur services like Limo in UAE provide insured limousines with the best chauffeurs in town at your service. 
8. Can you provide references or feedback from your clients?
This is the question that checks the social proof, credibility, and trustability of the chauffeur service. You can ask Dubai chauffeur services to share a link of their reviews or testimonials by clients. Thus, you can check how good the service is. You can check Limo in UAE's client testimonials here. Get to know us better from the words of our loyal customers.
9. How about the payment?
Never forget to ask about the prices, the payment procedure, refunds, etc. You can hire the most affordable limousines from Limo in UAE. Check out this link to know the price of hiring premium fleets from Limo in UAE. 
At Limo In UAE, we ensure premium transportation services to make every journey remarkable. 
Book a Limo in UAE and enjoy matchless luxury on the road.