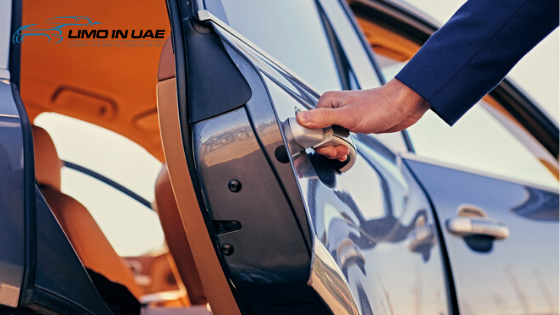 How is Limo Services UAE ensuring a safe ride? 
April 5, 2020|Posted in: Limo in UAE
Limousines are great vehicles and are the perfect fit for any occasion. Your business trips, weddings, birthdays or a late night parting on wheels – you can hire limousines for all these occasions. If you have a long list of guests, then hiring your perfect vehicle from a  limo rental Dubai can be your best choice. Apart from accommodating more number of guests, limousine dubai also offers sundry facilities including TV screens, video streaming, music system, etc. Disregarding the extreme luxury it bids, a more concerning aspect to be taken into light is the security offered by Dubai chauffeur service.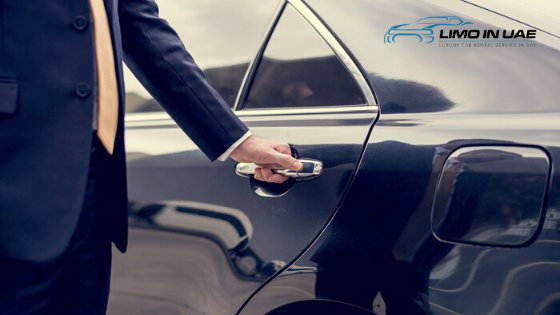 Is hiring a chauffeur service uae ensure a safe ride? This is one of the most concerning questions to many passengers. Most limo rental Dubai go through a series of security steps to insure a safe journey for each passenger. Here are some of the safety measures adopted by Dubai chauffeur service for ensuring each customer a safe and relaxing ride throughout. 
Recruiting with confidence
To ensure zero tolerance to employee frauding, Limo in UAE makes certain that the chauffeurs are background checked. Doing security checks are really important to check the criminal background of the employees along with verifying all the driving records including the driving licence approved by the governing bodies and also do other screening activities. Top Drivers with an unblemished driving record will be appointed as chauffeurs. To provide a safe driving experience to valuable customers, dubai chauffeur services hire chauffeurs with proper background checks by verifying all the documents to deliver safe, high quality and most reliable chauffeur service UAE. 
Well Trained Professional Drivers
Limousine Dubai provides professional chauffeurs on board. Chauffeurs are well trained to provide customers a seamless driving experience all the way. Chauffeurs normally get hired for multiple reasons –  from corporate trips to events like weddings and birthday parties. In this instance, a chauffeur service is undeniably required. Well trained chauffeurs can work well for such events depending on the client's requirements. Training will help the chauffeurs to easily handle on road complexities. Professional chauffeurs like limo in UAE make sure that their chauffeurs follow a professional dress code and a well groomed appearance and also be punctual and behave politely. 
Medical fitness is important
It is important to check if the chauffeurs being hired are medically fit to ensure a safe driving. Most chauffeur service UAE make follow these ground rules determine if their chauffeurs are medically fit to drive limousines and other vehicles.This improves the safety chauffeur services offers to their customers. Medical fitness is as important as considerable aspects of a good chauffeur. Getting a proficient and qualified driver is important to ensure a safe driving atmosphere to the passengers.
Having expert chauffeurs who are very well aware of the road
Dubai is a busy city and driving in such a city will be a hectic job for residents as well as travellers.Having an expert chauffeur on board will ease all such travel stresses and keep you stress free in your ride. Another major concern when it comes to self driving is finding the better parking spot. You may need to circle and circle a lot of times. With an expert chauffeur on the driving seat, you do not need to worry about any such thing. Chauffeur service UAE makes a double check to ensure that the chauffeurs are well aware of road conditions and can efficiently drive whatever the situation requires. Hence keep you relaxed and comfortable from the pick up till the drop. Also retraining can be done to improve the efficiency of the chauffeurs. 
Inspecting vehicle and vehicle maintenance
A well maintained vehicle is equally significant as having an efficient driver. Dubai chauffeur services provide well maintained vehicles considering the safety of passengers.  Reliable luxury car rental Dubai makes sure that their vehicles are well maintained and inspected on a regular basis to establish a secure and comfortable atmosphere in every vehicle and to make each journey much delightful.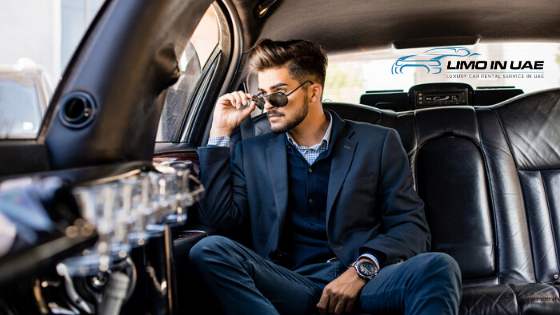 Other than the security features, best chauffeur services UAE provides high quality chauffeurs for corporate travels.  If you want to know more about the qualities of a good chauffeur and what makes them a perfect choice for corporate trips, here is the link to our previous blog Chauffeur services in Dubai to make your business trips hassle free.
Limo in UAE for an incredible journey in Dubai
Limo in UAE, the no. 1 luxury car rental Dubai proffer well trained and professional chauffeur services and luxury limousine service across Dubai. In consideration of the safety and security of our valuable customers, Limo in UAE makes sure that our chauffeurs are background checked, professional and medically fit as we care for our customers' safety above all else.
To fulfill all the travel demands including safety, luxury and comfort, we pay attention to each and every minute travel needs and we make certain that we cater every simple travel demands of our clients. Outside of these safety features, Limo in UAE provides most luxurious facilities for a thrilling and comfortable journey in our premium chauffeur driven luxury and super luxury limousines and stretch cars. We are well known for our superior transportation services we provide for our customers. Our chauffeurs are well aware of the roads anywhere in the city which makes it a more stress free way to navigate in your favorite city. They will drop and pick you up from your location at the right time where you do not have to worry about late pick ups or parking issues.
We deliver affordable transportation services across Dubai. Our outstanding transportation services including stretch limos, chauffeur services, luxury and premium luxury cars to rent incorporating wide ranging suv's. Whether it can be your business trips, birthday party or wedding, our premium limousines make it an indelible moment.