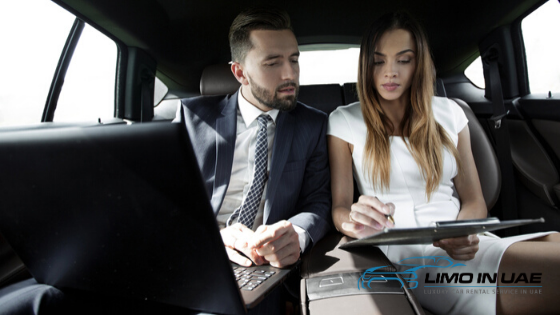 Chauffeur services in Dubai to make your business trips hassle free
March 25, 2020|Posted in: limo services in dubai
"The greatest luxury is not driving, it's about finding the best chauffeur who is professional and can drive you safe throughout."
Hiring an expert chauffeur services in Dubai offers you a handful of benefits. It adds an aspect of amenity, class and luxury to your travel experience. Corporate chauffeur services level up the standard of professionalism, which definitely add a style to your business strings. When thinking about a business trip, you can be super confident, and without any doubt, you can pre-book your chauffeur service for a prodigious travel experience, where you can show your clients your amazing business tack.
Corporate travel is imperative in business. When you are about to sign a new business, close a deal, to build connections or networking, you need to travel or meet your clients. Creating a smooth business relationship is very much necessary and your clients need to be treated with the best quality services and business etiquettes for making a faze. A quick client meeting inside a chauffeur driven vehicle, may be the place where you're creating the best impression, the first step towards a long lasting sleek business alliance.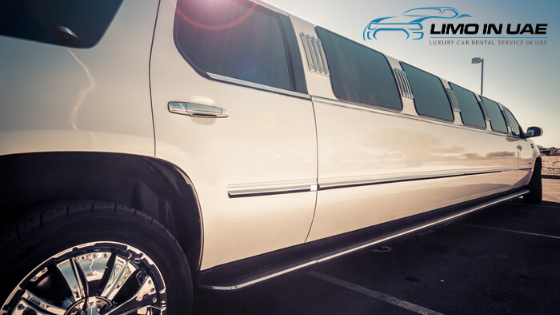 Here are our top 6 reasons to make a run at professional chauffeur driven service for hassle free corporate travel that will definitely impress you as well as your clients.
Arriving in a premium vehicle can definitely impress your clients. We all know the need for professionalism when it comes to a business world. It is the best way to flourish your business reputation, it helps in creating an impression and a good manner. A professional chauffeur service provides you the most demanding place to conduct your business meetings or client meetups. You do not need to worry about the drivers overhearing your conversation with the client. You can be in full confidence in your meetings inside the vehicle in conjunction with class and luxury. It gives you more privacy when handling your sensitive business meetings or conversations inside a chauffeur driven vehicle.
Choosing a professional chauffeur service offers you a lot of added benefits. They can keep you safe throughout the journey. The cap perk is that you'll be totally safe and protected inside the vehicle. The chauffeur will be background checked and trained, as the chauffeur companies make sure that they hire the best in town employees to give excellent services to their valuable clients. You don't have to bother about road rage, traffic, weather conditions or parking. Chauffeurs are well trained to smartly and seamlessly drive through every difficult situation and keep you comfortable and secure from the pickup till the drop off.
Sometimes travelling can be really straining, especially if you're going for a long trip. When you are hiring a premium vehicle with an expert chauffeur, they can make your journey more and more relaxing. You and your clients can feel the comfort and class combined luxury in every bit of travel which makes it a great way to sway. Your clients will be more interested in the meeting and mostly you can close the deal out there.
When considering a business trip, there are a lot of aspects taken into account. The attributes are not the same as a regular journey. You need to be treated with courtesy. Only a professionally trained chauffeur can bring such an experience. You, as well as your corporate clients have to be treated with civility and kindness to bring out a pampering sense. The chauffeur has to take care to open and close the door of their vehicle when you are picked and dropped off. They'll have to assist you and your client on their airport pickups and drop offs, helping in handling the luggage. Thus streamline your experience.
It will be stressful and more time consuming to wait for the cab when you are travelling. They may not arrive at the right time or the taxi won't be the same as expected. All these stresses can ease out when hiring a pre booked chauffeur service. They will be available to pick you as soon as you step out from your hotel, office or from the airport. If you are about to navigate an unfamiliar city, you may waste a lot of time in the search  for your destination. An expert chauffeur will be well aware of every corner of the city.
Reputed Dubai chauffeur service like Limo in UAE have unblemished client trails. They are recognized for their reliable services like expert chauffeurs, timely pickups and drop offs, comforting travel practices, safety measures and wide variety of vehicles provided. Here you don't risk getting late for meetings,or missing your flights. You can trust your chauffeurs services for their on time duties. They are punctual and you can save a lot of your valuable time by hiring a chauffeur service Dubai. If you want to know more, here is the link to our previous blog Why you should hire a premium chauffeur service in Dubai.
Chauffeur services in Dubai for an elite corporate travel
Your next corporate trip in mind? We can make it an incredible one. Limo in UAE is one of the leading Dubai chauffeur service companies. We are avowed to provide world class, impeccable and timely transportation service to diverse clients across Dubai. We've the city's best chauffeurs to drive you the most comfortable and luxurious way. We make sure that our chauffeurs are background checked, well trained, highly skilled and most polite. We never compromise on the satisfaction and safety of our clients. Hence we make sure we are providing world class service to our valuable clients. With a wide range of vehicles available for Limo services Dubai, our affordable list of transportation services includes luxury chauffeurs and super luxury rentals.
Make your special days more special with our luxurious wedding limos, party limos and birthday limos. We open the door for celebrating your special moments, the luxurious on-wheels style.