Why you should hire a premium chauffeur service in Dubai
December 9, 2019|Posted in: Uncategorized
Traveling around Dubai is truly thrilling, especially if you are on vacation. The sights, the shopping, the food would seem so unreal that you would consider extending your stay to really enjoy everything the city has to offer.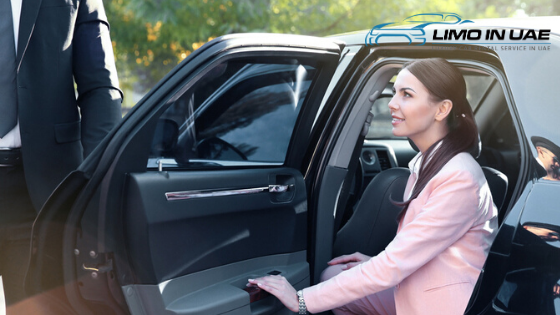 Driving around can be difficult if you are unfamiliar with the routes, and if you need to find the happening places in the city, you can't simply Google them up. This is where a professional chauffeur can help you out. From the moment you enter the vehicle, your comfort and needs are their priority. Limo chauffeur service is increasingly becoming popular for corporate pickups as well, where first impressions go a long way to building a fruitful business relationship.
Read on to find the advantages of hiring a premium chauffeur service in Dubai, and why you should book a limo service when you are in Dubai.
Drivers or premium chauffeurs?
All chauffeurs are drivers, but not all drivers are chauffeurs. Most folks would book a cab service or a rental over a chauffeur, assuming it is the same thing. But for a driver, the only job requirement is getting their passenger from point A to point B. if there is bumper-to-bumper traffic on the way, your driver would either crawl to a stop or rush across the sidewalk, which, at the risk of putting you in danger, would essentially get you to your destination.
A professional chauffeur is specially trained to cater to all the needs of their clients. This involves learning not only how to drive safely, but also in such a way that gets you to your destination on time. Knowledge of traffic rules, driving patterns, and customer service are just some of the essential skills a chauffeur must possess in order to even be employed with chauffeur service in Dubai. This means you will be surrounded by luxury throughout the trip, leaving the worries of the road to an expert chauffeur.
Impeccable and professional service
It is good to enjoy some of the finer things in life, and if you're worried about the costs, Dubai chauffeur services are some of the cheapest, even with all the luxury offered. Top-quality, branded vehicles that put the passenger's comfort above all else is something that is exclusive to chauffeur services.
Above all, it is the sense of old-school that comes with a chauffeur service that makes them stand apart in private transportation. Your chauffeur is bound by confidentiality, complying with your requests while maintaining strict professionalism. This comes with a can-do attitude, putting your safety and comfort as their top priority. Rigorous screening procedures ensure that your chauffeurs provide the first-class service for you.
Smooth and error-free rides
If you are in Dubai for the first time, traffic rules and rush hour can wreak havoc while you are on the road. Even cab drivers are immensely under-qualified when it comes to traversing the highways, getting their fares in time to their destination. So why take a gamble on your vacation in Dubai?
Forget about knowing which routes are least congested, where to park, paying salik when you hire an expert chauffeur service. And if you are looking for an airport transfer, hiring a cab at the right time can be a nightmare. With a professional Dubai chauffeur service, you would have a chauffeur waiting on you even if your flight gets delayed. Chauffeurs are especially helpful for tourists, apart from knowing the right routes, they would also be familiar with the local cuisine and areas overlooked by regular travel guides.
Style matters
Weddings are one of the most important events in a person's life. Arriving at the wedding in style is as important as the wedding itself. With friends and family coming together to share their happiness, you would certainly want to make your arrival memorable and special. Your chauffeurs will be dressed for the occasion, with a prim and decorated limousine just for you.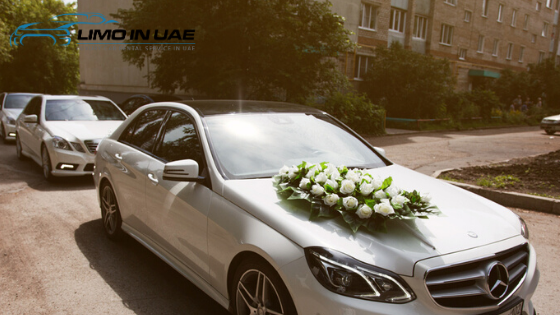 Remember that time when you needed to pick up a client at the airport for your company? There are the hassles of finding the right rental service to provide a smooth ride. You need to put your best foot forward and show your readiness to work with them, and this comes from treating them like royalty from the moment they step into your vehicle. Professional Dubai airport chauffeur service offers limousines branded in your company's logo, with expert chauffeurs at the ready to handle any requests.
Manage your time better
First of all, you don't need to spend a lot of time on your phone trying to book a cheap cab. When you book a chauffeur service in Dubai, you can be assured that booking a ride is your only task. Your entire itinerary will be planned out, from venue to venue by the limo service, ensuring your time is well spent.
When you book a chauffeur service for commuting between home and work, you get the time to be productive on the road. And your chauffeur can even run chores for you on the way, so that you don't have to stress about it when you get home.
Travel with the best chauffeurs
Whether you are on vacation or living in Dubai, getting around the city can be quite daunting. The monotony of driving, as well as the need to get to your destination on time, would weigh you down. You might be confused about getting the best limousine service when you are in Dubai, or when trying to hire a corporate transfer service for your company, what with a variety of Dubai airport chauffeur service on the road.
Worry no more! Limo in UAE offers a luxury chauffeur service in Dubai for all your transportation needs. Be it a party on the road or a corporate guest for your company, we make sure you get nothing but the most luxurious Dubai chauffeur service. We provide exceptional limousine transfer service for all our clients, ensuring complete satisfaction.