Benefits of renting a car with driver in Dubai
March 6, 2023|Posted in: Uncategorized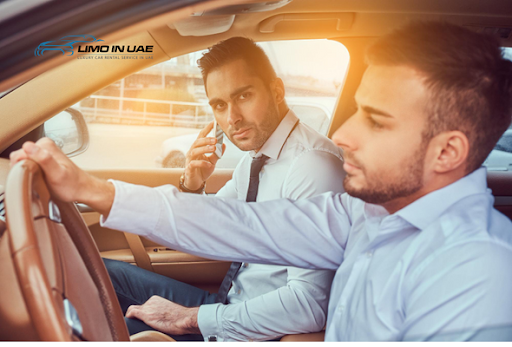 Dubai has many traffic rules and regulations when compared to any other city in the world. People follow these rules carefully because breaking a single traffic rule has a big fine. So it is better to renting a car with a driver in Dubai.
Smooth Transportation 
If you are new to Dubai, you will surely get very confused when it comes to renting a luxury car and driver because of the different roads connecting to multiple exits. Moreover, you have no idea about peak hours in Dubai. If you are renting a car with driver, he will know which way is better and when to go and how to go
Professionalism 
The main advantage of renting a car with driver is that it provides a high level of comfort and convenience. The vehicles used are often luxury vehicles such as Mercedes, BMW, or Limousines, which are equipped with amenities such as leather seats, air conditioning, and entertainment systems. Additionally, the professional chauffeurs are usually experienced and well-trained, ensuring a safe and comfortable journey.
Safe Chauffeur transportation
We provide you a safe chauffeur transportation service where a professional and licensed driver operates a vehicle to transport passengers to their desired destination in a safe and comfortable manner. The driver is typically responsible for navigating traffic, adhering to traffic laws, and ensuring the safety of the passengers during the ride. Chauffeur service is often used for events such as weddings, corporate transportation, and airport transfers.
Fluent Communication
An English-speaking chauffeur can assist with providing information about the area, answering questions, and making recommendations for local attractions and points of interest. Our chauffeurs can also help with any language barriers that may arise during the transportation service.
Executive Chauffeur service
Executive chauffeur services are mainly used for corporate transportation, business meetings, and events such as conferences and trade shows. They can also be used for leisure travel, such as for special occasions like weddings and anniversaries, or for sightseeing and tours. The goal of our executive chauffeur service is to provide a high level of comfort and convenience, while ensuring the safety and privacy of the client.