What are the benefits of using airport transfer services
May 19, 2017|Posted in: airport transfer services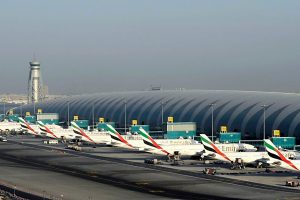 Air travel is a most exhausting process and you would not want to get down from the plane and wait for your ride to come or even worse go off on a quest to search for one. This is why airport transfer services exist; they are here to provide you're the cars that you would like to travel from the terminal to your destination and back. Whether you are travelling alone, or with your family members, you would ideally want to make the ride as comfortable as possible and save them from the drudgery of public transportation.
Convenience and Accessibility
Airport Transfers are usually every straight forward in their method and not at all difficult to understand. You can book your airport transfer service online without having to do all the lengthy paperwork and the cumbersome contracts. This is one of the most pertinent advantages. Once disembark from the plane, and reach the terminal, the airport transfer car that you have parked would be there waiting for you even if you happen to be late. This straightforward method makes it extremely convenient and why you should use it.
Safety and Efficiency
You would naturally want to get to the airport right on time and without having to be stuck in a minor accident. These airport transfer services are having the best chauffeurs with experience and pedigree who will make it possible for you to have a quick and simple journey to the airport without losing much time and without incurring any incidents in between the time taken to reach there. Even if you there was an unforeseen traffic jam, the experience of these chauffeurs will make it possible for you to get around it and have you reach there right on time for you to take your flight to your next destination.
Cost-Effectiveness
When you choose airport transfer in Dubai, you will get to choose from several different packages from your selected airport transfer services. The pricing for each package might be different and it will often depend upon the type of car that you want to choose, the destination that you are heading towards, and the availability of accessories. Of course, since there are a lot of airport transfer services operating in Dubai, each of these services will be competing to get your attention, and thus you will be able to get luxury cars at lucrative rates.
Comfortable
These airport transfer services will be able to give you the best comfort that you can experience especially after a long and stressful airplane journey. It is one often the case that you won't be able to experience the best sleep inside of an airplane with all the cabin pressure and the turbulence that you might encounter, and not to mention the jet lag that you will experience. After all this stress, the last thing you would want is to be driving the car yourself and risk an accident. No, it is better if you were to get an airport transfer to have you transported to your location stress-free and lounging in luxury.
The Choices
You will be able to get a wide array of cars to select from when you choose airport transfer services. You will be able to select from a wide range of cars including minivans, 4X4's, luxury sedans and the opulent stretch limousines. You choose comfort or you can choose luxury, or even you can even choose both of them simultaneously. Airport transfer services in Dubai will have a model for you that will be ready for the type of ride that you would prefer.
Airport transfer services are a great way for you to reduce stress, lounge in luxury and get your destination without any delay and safely. It doesn't even have to be expensive as there are several packages available for you. When you really do require a perfect from the airport and towards it, choosing airport transfer services will be the best choice.
Do you already have an account? If not, register for one