How to choose your wedding limousine service in Dubai?
March 9, 2023|Posted in: Uncategorized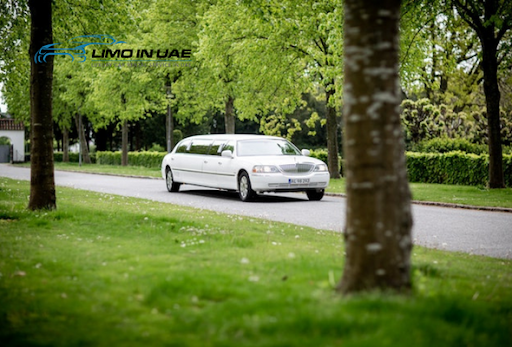 From classic limousines to party cars, GMC, Hummers and Stretch limos, there are vehicles to suit any wedding budget or style. However, With so many wedding limousine services in Dubai, how do you choose the correct one? Below are important things to consider when looking for a wedding limousine service in Dubai.
Are you looking for a traditional wedding or a modern wedding at the convention center or Hotel? A GMC Pink Limousine would be a great choice for a normal wedding or romantic wedding, While a Hummer limo is a great choice for a luxury wedding it is ideal for fun, and wedding parties. We have a wide range of luxury limo vehicles that will best fit in with your wedding theme.
Benefits of wedding limousine service
Wedding limousine service in Dubai offers several benefits, including luxury transportation, professional and experienced drivers, and added convenience and comfort for the wedding party. Limousines can also be decorated to match the theme of the wedding, adding a touch of elegance and luxury to the event. A luxury limousine service can help create a memorable and stress-free experience for the wedding party.
Why a limousine chauffeur service?
A limousine chauffeur service is a luxury transportation service that provides a professionally trained and experienced driver to operate a limousine for the client. The driver is responsible for ensuring the safety and comfort of the passengers, as well as managing the vehicle and navigating the route.
Choosing a wedding limousine service in Dubai
It can be a challenging task, but by following these steps, you can ensure that you choose the right service for your needs:
Research different companies

: Look for limousine services in your area and read reviews from previous customers to get a sense of the level of service they provide.

Check the fleet:

Look at the types of limousines offered by each company and choose the one that best suits your needs.

Inquire about packages:

Some companies offer special packages for weddings that include decorations, refreshments, and other amenities.

Compare prices:

Get quotes from different companies and compare prices to ensure you are getting the best deal.

Check for insurance and licenses:

Make sure that the company you choose is fully licensed and insured to protect yourself in case of any accidents or damages.

Meet the driver

: Ask to meet the driver who will be driving you on your wedding day. Check his driving records and make sure you are comfortable with him.

Read the contract:

Carefully read the contract before signing it to ensure that all of your expectations are met and that there are no hidden fees
By following these steps, you can find a reliable, affordable and comfortable limousine service that will make your wedding day even more special.
Limousine chauffeur services charge by the hour, and prices can vary depending on the type of vehicle and the length of the rental. Some services may also charge extra for certain amenities or for traveling outside of a certain radius.
Overall, Limo in UAE chauffeur service provides a luxurious and convenient transportation option for clients who want to travel in style and comfort, while leaving the driving to a professional. You can simply book our limousine services online or contact us