Don't spoil your holiday by waiting too long for an airport cab!
November 16, 2017|Posted in: airport pick up
When you are all giddy and excited to disembark from your flight and start your trip to Dubai, you would want to go through with it without any delays whatsoever. But then you realise then there are absolutely no limousines for you to get on so that you can make it your hotel!
You wait tirelessly for hours, and then a small cab might be found. Your joyous trip then starts up on a sour note. This catastrophe could be avoided if you would've booked for airport pick up service in Dubai.
There are several limousine rental companies out there that can provide this service for you. When you choose these services you are going to get a lot of advantages.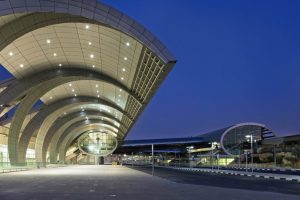 No more waiting! In fact, they will be waiting for you to get on the ride!
When you are here for the leisure trip with your family, then have to wait for the cab to come and pick you up, it's quite frustrating. This is why with an airport limousine pick up service, you are going to be picked up as soon as you land, as the chauffeurs will be waiting for you to board the limousine and get you to your hotel room in a jiffy so that no time is lost getting ready.
An Enjoyable Trip to Your Hotel
Often when you have just landed, you are going to exhausted from the trip and with all the jet lag, you would want to feel relaxed, and not having to wait longer. When you step inside a limousine from an airport pick up the cab, you are going to get the ultimate comfort. There are lounge sofas and great ambience inside a limousine and music to relax you and your families.
They Can Double Up as tour guides
These limousine services doing the airport pick up are usually providing other services along with the pickup services that they are giving you. They can double up as tour guides who can provide you with the services of taking you out to show all the sights and sounds of Dubai, and therefore spare you the time to book another cab service to do that for you.
Experienced Chauffeurs
These chauffeurs, who are part of limousine services and airport cabs, are experienced professionals who are the ultimate gentlemen. They can provide you with the best services that you will ever experience. They are courteous and know how to speak and contribute to the atmosphere of the cab. They will remain quiet when needed and spark up a conversation to brighten the mood. They are the embodiment of class.