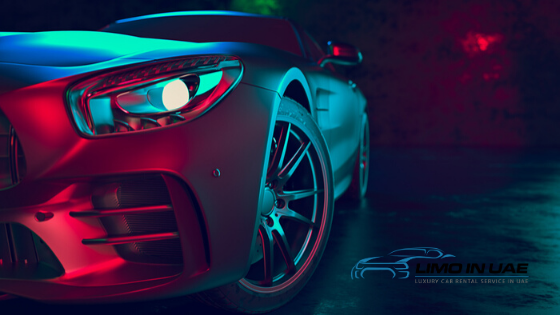 High-Toned Features You Can Only Catch Out On Luxury Cars
April 9, 2020|Posted in: Limo in UAE
BMW 7 Series, Jaguar F-Type,Porsche Panamera, Cadillac CT6 or Rolls Royce – What is your favorite luxury car? What makes these cars luxury and high end expensive? There may be a lot of factors contributing to the so-called 'luxury' term to these cars. But the most crucial factor is the amazing features which offer downright solace and indulgence to its passengers by these vehicles. From the Gentleman Function offered by BMW to the Illuminated Vents of Mercedes –  let's sneak a peek into some top-notch traits you will see in the 2020's favorite luxury cars, according to Limo in UAE – Dubai's top-notch chauffeur services and luxury car rental Dubai.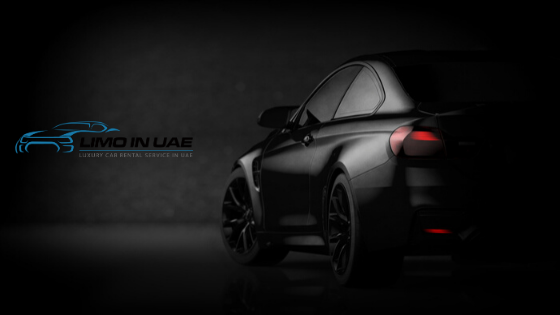 Massage Seats
Do you know that Premium cars like BMW 5-Series, Lexus LS, Mercedes-Benz E-Class, Buick LaCrosse, Audi S4 etc. come with relaxing massage seats? If you're a person who has few experiences in driving for a longer time, you could definitely deal with problems such as neck pain, shoulder pain, muscle aches, etc. Pain is something that comes as a complimentary gift with long drives. This is where massage seats help you. They will keep you relaxed throughout your journey. These highly efficient and comfy massage seats keep passengers stress free by providing therapeutic effects by giving relaxing massage to improving good health. 
Inbuilt Vacuum Cleaners
A car with it's own inbuilt vacuum cleaner. Sounds interesting, right? Some vehicles provide their own vacuum cleaning feature. Cars like Chrysler Pacifica give the option to use a vacuum cleaner whenever a passenger needs to use it. This is the stow-N-Vac system in Chrysler Pacifica cars.  There is a rear trim panel behind the sliding door of the car and this is where you can stow away once vacuuming is done. Minivans like Honda Odyssey also offer the built in vacuum cleaner, which is placed at the back of the var near its cargo zone. It includes a canister bag, replaceable filter, and a hose. Toyota Sienna and Highlander also come with built in vacuum cleaners.
Gentleman Function
An amazing feature of the BMW 7 series is the Gentleman Function. It allows one to adjust the seat of passengers from the control stack. An interesting feature in the iDrive directory under the vehicle's front seats is the Gentleman Function. Driver can do whatever seat adjustment the passenger demands from their driving seat itself.  This is an awesome service when it comes to chauffeur service UAE. When it comes to the earliest BMW 7 Series, there is a panel of controls on the centre console where one can do front seat control. In the latest version, the memory panel is built next to driver doors, so that drivers can easily access the memory panel and thus easily assist front seat passengers.
Ambient Lighting
Most luxury car companies have been building ambient lighting for car interiors to present a stylish attire. Prominent cars include ambient lighting like Lincoln Nautilus Black Label which lights up bottoms of cupholders where you can choose between 7 colors and the Audi Q8. The Bentley Continental GT new ambient lighting feature to illuminate varying angles is one of the most prominent features. With some dazzling and impressive effects, to illuminate holes drilled in fibonacci arrangement which is in the door mounted speaker grills. When it comes to. The Mercedes A220 has the best in technology ambient lighting on the circular blade vents. 
Adaptive Cruise Control
Sit back and relax, while adaptive cruise control of your luxury vehicle does things for you. It makes driving indelible. In adaptive cruise control, sensors are attached to brakes and accelerators of the car and thus keeping the driver free as he/she does not have to work on pedals.  It helps to reduce physical driving activities inside your vehicle and also eliminates a lot of risk factors like distracted driving, unnecessary braking and other issues due to careless driving. It also increases fuel efficiency and is also suitable for long driving. Mercedes-Benz, Cadillac series ATS, X series, CTS and Escalade smartly implements adaptive cruise control.
Anti-Theft System
Most luxury models like Rolls-Royce implemented a smart anti-theft system to keep the valuable items safe from thefts. This is not a driver controlled feature. Rolls-Royce came up with expensive ornaments on the hood. The flying lady or the The Spirit of Ecstasy pick up the attention of thefts and to eliminate this risk, since 2003 when the brand rolls-royce was resurrected, all their newer versions are implemented with anti-theft system, where the hood ornament is mounted on a spring loaded feature which draw away into radiator case, and makes it absurd to steal. This is beneficial to luxury cars as they are equipped with some ornamental accessories that define its class.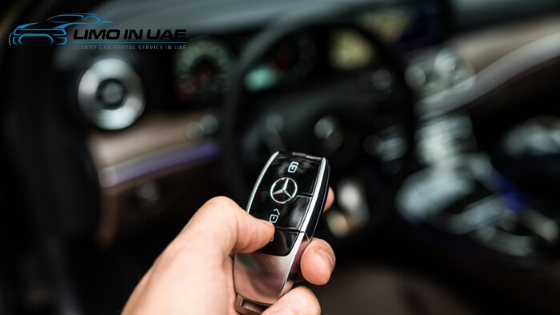 Infotainment Package
When it comes to luxury cars, entertainment is something everyone looks at luxury cars. From entertainment systems to television screens – luxury models compete to provide the most modern built in entertainment for luxury vehicles. Bentley's Infotainment Package adds an extreme level of lavish luxury and pricey features. The Infotainment Pack costs around $32,000.  The infotainment package presents a set of gadgets for the passengers. It comes as a set of two tablets, a 12-inch drop down screen. It also provides a 30GB hard drive 15GB for the owner's personal music library along with data mapping. Audi MMI and Virtual Cockpit,BMW iDrive, Acura ODMD 2.0, etc. are few entertainment systems that proved their unique and lavish luxury entertainment features.
Enjoy a luxurious ride with Limo in UAE
Enjoy the elegance and comfort of a luxury can with Limo in UAE. Our premium luxury cars and wide range of stretch limousines will keep you in style with elegance and luxury. We provide Limo Services Dubai with reliable and expert chauffeurs to escort you on your special day. We are known for our on-time pickup and best choice for your journey especially airport rentals, corporate trips and more. Highly knowledgeable and background checked chauffeurs who know Dubai inside and out, flat-rate prices are our specialities. It's time to navigate your favorite city in the Limo in UAE way.