Hire a limousine service for you and your entourage
October 17, 2017|Posted in: Uncategorized
When you want to treat yourself and your entourage to a great night out, there is nothing better than to drive in other than a limousine.  The limousine will be the perfect place for you to hang out your evening and spend all that hard-earned money. Of course, it is quite impossible to buy your own limousine outright as it is outrageously expensive, but if you were to get one from a limousine service in Dubai, then you can get yourself the limousine for just the amount of time that you need to have a good time with your entourage.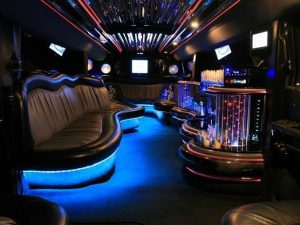 Inside of limousine you are going to find yourself drowning in the sights and sounds. It is quite a feast for the eyes with fluorescent neon lights glowing seductively, you are lured in. You see that there is the world's most comfortable sofa just cushioned with velveteen fabrics tempting you to lay yourself on it, and you gladly oblige. You notice that there is a complete entertainment system embedded inside – a flat screen HD T.V., a booming sound system and gaming equipment, including V.R., all ready for you there. But most of all, you see tucked nicely inside a cabinet, a whole mini-packed with the finest champagnes and all manner of cocktails.
You and your entourage will be serviced an experienced chauffeur who possess a deft ability to know the mood of the party and behave accordingly. He will be won't just your driver, but also your guide and companion for the evening, assessing your mood and changing it so that you never go out of high spirits. Your chauffeur will keep you safe and take you to the places that you want to go so that you never miss an event or get your fun spoiled because you got stuck in traffic. Chauffeurs from limousine services will help you make memorable moments.
You can have a great time with the limousine from a limousine service. You can go around to the best locations and even invite new people to make friends with. There are few things that attract people more than a limousine; you can pick up almost anyone with a limousine. You and your entourage will have a great time in a limousine from a limousine service and with new people around; you can expand your entourage and assimilate more people into the group.
When you are in a limousine rented from a limousine service, you are safe as you can ever be. You will be driven around in a sturdy vehicle that is built of the best material by a chauffeur who is having extensive knowledge of the streets of Dubai and experience in getting places from one place to another. You will get to experience the luxury that nothing else can provide, but most of all you will be able to make memorable moments inside that you can cherish for life.