How to explore Dubai?
July 27, 2022|Posted in: Uncategorized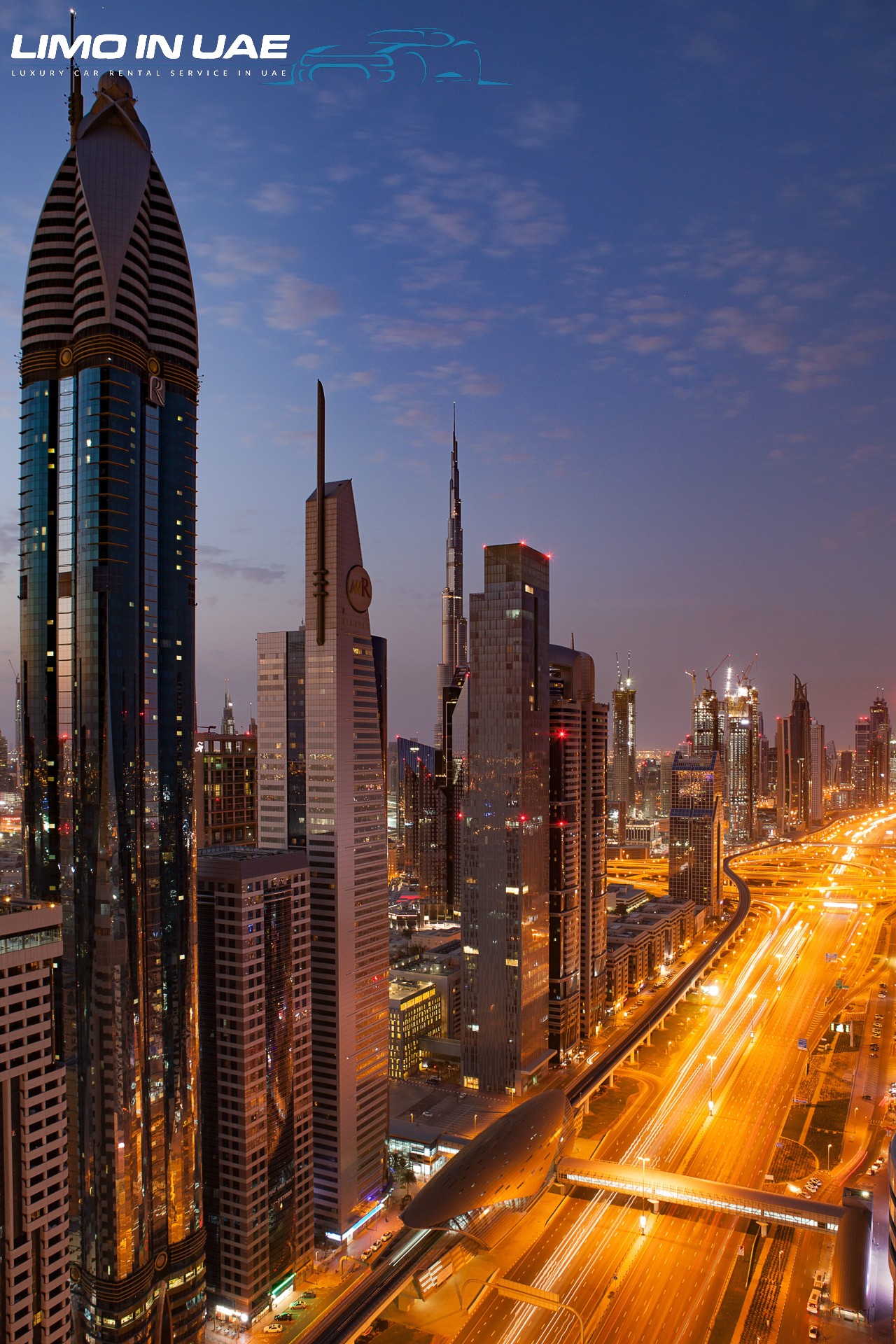 The Bestway to explore Dubai is to rent a luxury car. It is worth your entire trip because it will give you an unforgettable experience in many ways. 
If you are planning to visit Dubai for your holidays, a limo in uae is the best option to rent a car . We have with us a fleet of luxury cars and vehicles that will instantly induce a regal sensibility for anyone who enters our line of vehicles. If you need a safe journey without any doubt you can contact us. 
Dubai is a place where you can drive safely and smoothly . With its wonderful roads , high quality highways and amazing sceneries like desert landscape, skyscrapers, and serene environment make Dubai a favorite destination for tourists.
There are a number of things to do in Dubai . So many places to visit , so adventure to experience . To explore this wonderful city you need a private vehicle . Buying a car is not possible so rent it and enjoy . There are some things that you need for renting a car. That are mentioned below.
Driver must have valid driving license and should be over 21 year old

If you are a uae citizen , you should have a uae driving license or if you are in any other countries like Europe or gcc you need a valid visit visa.

If you are from some other country you need international driving license
Things to keep in mind when driving in Dubai
If you are renting a car you can select the location where you would like to pick it up . It will depends upon company's policy

If you are traveling with kids less than age of 8 . They have to sit in a baby seat and the company will provide it without any extra charges.

Don't use mobile phone while driving

Don't drink and drive . Dubai is very strict to their rules

You should mind your speed while driving . You might get fine if you're crossing the speed limit .

Depending on how many km/h you have exceeded the speed limit.

Dubai is a new city with great infrastructure and amazing roads . so the fact that there might be frequent tolls 

If you have an accident you can call us . We are always there for you to help 

Do not forget to refill the fuel tank to the same level when you return the car or you will be charged.
Dubai is a magic city with so much entertainment and adventures to explore . Most of them are expensive . There are few things in Dubai you can visit for free .
The Dubai fountain is one of the things you can enjoy without any cost. Dubai mall fountain is an amazing experience because of its beauty. The Dubai Fountain is more than 900ft in length and shoots water into the air to a range of different songs, 
And of course Dubai trip will never complete without visiting the tallest building in the world . Burj Khalifa never fail to impress tourist with its light shows .The show is set on the new LED panel displays on Burj Khalifa, featuring over 1.1 million pixels, more than 118 tons of light beams and accessories and more than 28.7km of cables, transforming Downtown #Dubai into one of the world's brightest spots, measuring 76.3 million lumens of brightness.
Dubai Marina walkway is really a lifestyle destination, with a wide range of dining, shopping and leisure options . seven kilometers of pedestrian way will take you a full day of enjoyment. The Marina Walk is also one of the popular places to visit in Dubai for free.
You can make your Dubai trip unforgettable by renting the most popular and luxury car from limo in uae . We are always pleased to serve you