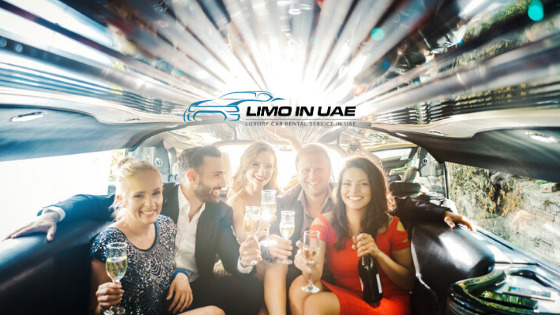 Surprise your special one with a thrilling limo-themed Birthday Party 
March 4, 2020|Posted in: limo service in dubai
How about throwing a surprise limousine birthday party in Dubai this 2020? Here's your guide to make it an exhilarating party on wheels.
One more stage, one more limo, one more run for your life.    –  John Lennon, Singer
Finally, the most awaited day has arrived, your special one's Birthday! Planning a better way to surprise them? How about surprising your special ones with a limousine ride? An incomparably exciting limo ride can make your special occasions more memorable. An experienced chauffeur can drive your most favorite people all over the town, hence make it an unforgettable birthday.
Let's party on wheels!
Whether you are throwing a birthday party to your parent, sibling, kid, spouse or best friend – A Limousine-Birthday can impress people of all ages and makes them feel so special. How'bout picking up your kid in a black, all-terrain limousine, from his/her school? Make your parents feel honoured by giving smooth, majestic Limo ride or make it a romantic night out with your soulmate. How could we forget our bestie? Throw a limo birthday party for your best friend, and make it thrilling with your party gang. A balloon-decorated limo, equipped with a birthday cake and  bouquet, and a birthday gift with your favorite party hard playlist creates an upbeat birthday scene for them.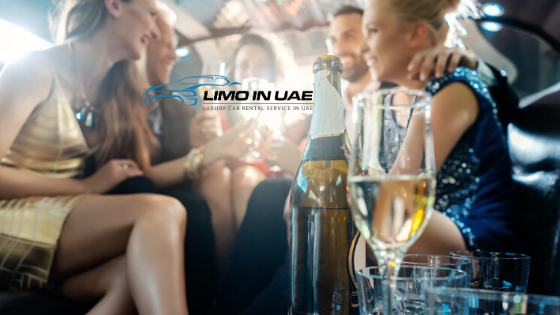 Is hiring limo a great idea?
Hiring a chauffeur driven limousine is better in every way. It gives you a way to make the first best impression.
Gratifying and zestful experience
With all the rich and incomparable luxury amenities, enjoy the opulent charm and world class entertainment offered by limo during your journey.  Perceive the safe, posh ride at affordable rates. 
You can keep everyone together – one of the best reasons why limo is favorite among people. Chauffeur picks up everyone in your celebration list and makes sure that everyone is in.
Rent a mile long limo to throw a grand party on wheels.  You will be amazed to select from a range of limousines such as Chrysler, Lincoln, Cadillac, GMC, Hummer, Infiniti to provide the best limos for your experience. You can select your choice of service in Dubai from limo in UAE.
Give yourself and your dear one's feel like VIPs. The diffuse cheerful comfort offered by a limousine makes you feel great. Make your special events unique and extraordinary.  
Don't ruin your special moment with distracted driving. The experienced drivers make sure that you enjoy each and every bit of time inside the limo. You can sit back, relax and enjoy the ride with your favorite people or you can rock the party-on-wheels.
Parking is never an issue
Finding a parking spot has always been a nightmare for almost all of us at least once in lifetime. When you hire a limousine, you don't have to bother about parking anymore. Our experienced chauffeurs drop you right at the door – to your event centre or your hotel. You don't have to drive in circles like before to find a better parking spot. When you're about to leave, he will pick you at the door. Thus making things simple. With well experienced chauffeurs, parking will never be an issue and you can get to your destination on time. 
Hiring a limousine can provide you world class safety features. A well-experienced and properly trained chauffeur can guarantee you a safe and exciting ride. You can party hard inside without worrying about the safety. Enjoy a swift and stress-free experience in your trip with your loved ones. 
Want to know more about what is so good about Limousine services in UAE, check out our previous blog here.
By failing to prepare, you are preparing to fail
People say some of life's best moments happen unplanned. At times, proper planning makes those moment's even better. Limo in UAE can help you with the best options to arrange your surprise limo-themed party and thus making your planning process hassle-free. All you need to do is just book your favorite service from our grand, affordable, super luxury and well equipped limousines from Limo in UAE . We'll be absolutely delighted to assist you with the best plan to perfectly surprise your special one. 
And it's time to Surprise!
It will be a never expected, super awesome surprise when the birthday boy/girl sees a shiny light blue limousine arriving to pick them up when they exit the house. Make sure that your limo reaches at the right time. All you need is to share your plans with us, our chauffeur services UAE provides skillful chauffeurs driven limousines and will be there on time to give the perfect surprise. 
Never Ending Surprises
When the surprised birthday girl/boy gets inside the limo, double surprise them with all their favorite people inside, celebrate the Birthday with luxury and class. Now it's time to cut the cake, surprise them with a unique birthday gift and throw the party. Have fun partying inside your dream limousine, and make merry!
A Ride to Remember
Our premium limousines aim at luxury, comfort and celebration. With excellent and well-trained chauffeurs,  high class safety features, mishmash choices, large windows, special lighting, surround-sound systems, plush leather cushion seating, tv screens, drinks cabinets and more, our enormous, best looking limousines can make it a ride to remember.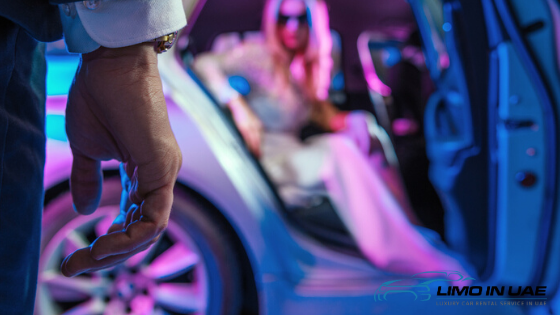 Limo in UAE provides Dubai Limousine Service providing smart, skillful and well mannered chauffeur services for birthday parties on luxury wheels. Our services include stretch-limos, luxury chauffeurs and luxury car rentals services Dubai for an awe inspiring journey across the trails of UAE. Celebrate your special occasions with us and we guarantee to make it astounding, secure and remarkable.  Celebrations – either Birthday, Wedding, Bachelor Party, and whatnot, Our limos make it extraordinary. We also offer affordable airport pick up,, holiday car rentals and corporate rentals. Whatever the purpose is, our limousine rentals in UAE can make it a safe, comfortable, fun and luxurious journey.