Why Hiring A Dubai Airport Limo Is Your Best Choice?
May 3, 2020|Posted in: airport limousine service dubai
Arriving in Dubai, one of the richest cities in the world, can be so exciting as well as overwhelming. After the travel, a never ending wait for the arrival of a cab to pick you up is so frustrating, right? Long waits, uncomfortable cab rides, commuting a strange city – all of these add up a lot of stress. All you need is to relax after a long journey before you start exploring the busy city. What can be your best option for a comforting ride after your long flight journey?  A Dubai airport limo can offer you on time airport transfers Dubai filled in with class and comfort at the same time. 
Want to know the top reasons why hiring a Dubai airport limo is your best choice? Then check this out.
1. Enjoy a relaxing luxury ride
          After a long flight journey, nothing else can keep you more relaxing like a luxury limousine ride. A ride in a limousine adds style to your travel. You can avail the service of best chauffeurs in Dubai when you hire a Dubai airport limo. These sleek limousines add elegance to your airport transfer Dubai. It also adds a lot of cheering features to make you feel dashing in every bit of your travel. With no doubt, you can book a Dubai airport limo for enjoying a relaxing and most luxurious ride after you arrive in Dubai airport.
 2. Top facilities to make your journey memorable
          Luxury limousines offer each of its passengers to experience some high end luxury amenities to make the journey thrilling and memorable. The massage seats can make you feel relaxed while you are travelling. Passengers can enjoy the luxurious facilities including the ventilated and executive seating, active suspension, interior lighting, entertainment system and ambiance. If you are a group of travelers, then hiring stretch limousines can be a great way of keeping everyone together. You can enjoy a great time with your loved ones and boast the luxurious ambiance of your Dubai airport limo.
3. Ensuring total comfort
          A limo ride is so comforting when compared to a cab ride. Luxury limousines are equipped with a lot of comforting features to make every passenger indulge in a soothing feeling. The flexible and comfy seating in limousines ensure a relaxing ride. Another feature that provides more comfort to its passengers is the compartments. The partition between driver seating and passenger seating also adds comfort to the journey. You can feel superior and a delightful comfort after your airport pickup if you hire a Dubai Airport Limo. These opulent low slung limousines can make your airport transfers convenient and stress free. 
 4. Safety Matters
          Many limousine services like limo in UAE provide limousines which are licensed, and with enough safety features and also provide experienced chauffeurs. Chauffeurs are well trained to smoothly drive whatever the road condition demands. Also, professional limousine services provide safety features to ensure a secure ride to all the passengers. All the vehicles are inspected and well maintained to keep all the passengers have a safe and secure airport transfer in Dubai. If you want to know how safe limousine services Dubai are, please check out our previous blog here How is Limo Services UAE ensuring a safe ride?
5. Affordable services
          Most Dubai airport pickup services provide affordable Dubai airport limo for their customers. You can enjoy luxury in a cost effective manner by hiring limousines for your airport pickups. You can also carry all of the luggage seamlessly in your hired limo and thus when you choose a luxury limousine for your airport journey, it simplifies your airport pickups in Dubai in the most efficient way and enjoy the ride without any transportation stress. Cost-effective limousines allow you to indulge in luxury the most affordable way. If you want to hire the best rate Dubai airport limo, book a limo in UAE by clicking here.  
6. Save a lot of your time
          If you are hiring a professional limousine rental, you can avail the service of expert and punctual chauffeurs. You don't have to spend a long time waiting for your cab driver. Professional rental services are very punctual and they reach you on time. Your pickup and your drop off will be done on a timely manner, regardless of your destination or intermediary stops. Experienced chauffeurs are well aware of the places and you don't have to worry about traversing the city or finding a place. This will help you save a lot of your time.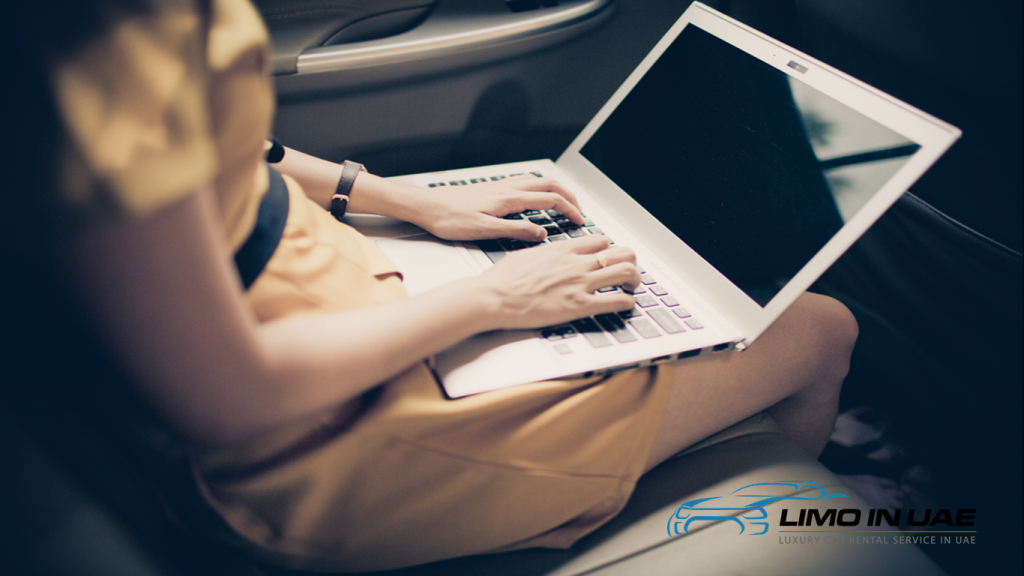 7. Best Chauffeurs in town
          Having a chauffeur on board who has good experience can guarantee a safe, enjoyable and confident ride to the passengers.  Best chauffeurs in town are recruited with proper background checks and are also given training to ensure each of the passengers a smooth and seamless riding experience. They are very punctual and they follow a professional etiquette. If you are choosing a chauffeur service, then you don't need to worry about a lot of things including parking issues. Professional chauffeurs reach your pick up points when you need them and they will care about parking in case of intermediary stops and also they know very well about the places.
Hire Best In Town Dubai Airport Limo From Limo in UAE 
          Limo in UAE is a leading provider of Dubai Airport Limo and other limousine rentals across Dubai. You can hire top and most affordable limousines from limo in UAE. We provide best in town chauffeur service to keep you safe and relaxed throughout your journey. We hire our chauffeurs after proper background checking, and also train them professionally to fulfill your luxury travel desires. Limo in UAE deliver luxurious car rentals in Dubai which includes stretch limos, luxury and super luxury chauffeur services for your airport rentals, wedding and birthday events. We ensure our customers an indulgent experience by providing most luxurious limousine services which ensure comfort, fun and safety at the same time. So enjoy a comfortable ride hiring a limo in UAE, and feel the most indulging ride in Dubai.