Smart Travel Accessories You'll Need In Your Next Trip
January 17, 2021|Posted in: chauffeur service dubai
Finally, it's 2021, and it's all about traveling safer and livelier. Here are a bunch of smart travel accessories you should have in your travel pack.
1. 

Neck Pillow

Travel pillows mimic actual pillows and keep your head safe from moving forwards while you travel. High quality travel pillows made from micro beads or memory foam can give complete support for your head. They are ideal for long and short travels and can be used while you travel in car, train or even aero plane. 

Travel pillows reduce the tension in the upper part of your body and help you with a relaxed sleep while travelling.

Travel pillows are durable and easy to maintain and are super comfy.
2. 

Water Bottle

Staying hydrated is very important especially while you are travelling so do not forget to carry your water bottle. 

Make sure you carry toxic free water bottles. You can also purchase water bottles with a time marker so that you can keep a track of the water you drink each time. 

Carrying a water bottle while you travel also reduces the wastage of single use water bottles. These bottles will last for years and they are economical too.
3. No Contact Door Openers
To stay away from coronavirus and other harmful disease-causing germs, especially when you are in a new place, it's necessary to avoid touching unsanitary surfaces. 
With a no contact door opener, you can easily open door handles, operate the buttons in elevators or ATMs. These no contact door openers are easy to carry. You can easily attach them to the keychain and carry them wherever you want.
4. Multi Bag Stacker
Comfortably stack your suitcases and bags with an easy multi-bag stacker. A multi-bag stacker lets you easily tot up all your stuff on your trip. 
You can easily attach and detach your suitcases and other travel bags without any effort. So if you are on your next business trip with an extra suitcase of work-related items or on a leisure trip with family with lots of luggage to carry, then a multi-bag stacker can be the best you can get.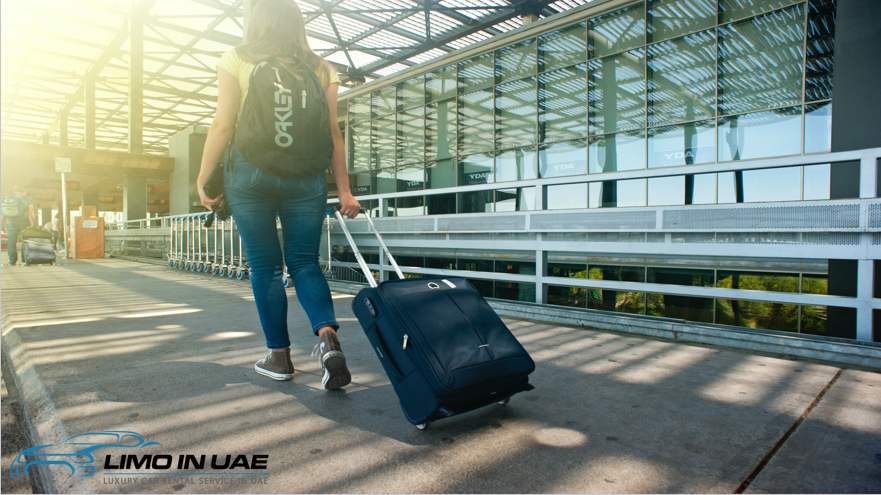 5. Portable charger
Enjoy the serenity in a place where there is no electricity and never fear your phone losing 
charge if you got a compact portable travel charger with you. 
The greatest advantage of having a portable charger is that you can travel anywhere in the world and get connected to the world. 
Portable charges are convenient to carry and come to great help when you are at a place where there is a power crisis. These chargers are weightless and small in size and hence, they fit easily in your baggage.
Fill your journey with class and comfort with luxury car rental Dubai
With Limo in UAE, the leading luxury car rental Dubai at your service, you can be assured that your trips will be filled with class, comfort and style. If you are looking for a luxury car rental in Dubai, choose Limo in UAE. We will make your moments more vivid and precious.