The Ultimate Road Travel Checklist – Travel During The Pandemic
October 3, 2020|Posted in: luxury car rental dubai
Your checklist to prepare for a road trip during the COVID-19 pandemic by Limo in UAE, the luxury car rental Dubai.
2020 is all about staying safe and washing hands. We know that the COVID-19 pandemic is putting some control and curb on our travel plans. The whole world has reached a phase where we are learning to deal with Coronavirus. This year was a setback for travelers and for everyone who has planned a journey.
If you are planning a road trip in these tough times, here's everything you need to know on how to prepare for an exciting, corona-free road trip. Make sure you've taken all of these precautions before heading out.
Make Sure Your Car Is Sanitized
It is highly crucial to make sure that you are traveling in a sanitized vehicle to prevent contamination. Vehicles have multiple surfaces and materials in their interior. The luxury car rental Dubai recommends to sanitize and disinfect the interior before your travel. A well sanitized vehicle is free from harmful germs and viruses. You can also carry a sanitizing spray in case you feel that the surface is not safe. You can use the spray immediately in such areas before you come in contact with such areas. 
Luxury car rental Dubai like Limo in UAE always makes sure that their fleets are disinfected. Thus providing a clean environment for the passengers to travel without the fear of getting caught by COVID-19.
Pack Sanitization Essentials
Keeping everything organized, especially when traveling in this pandemic can be challenging. So do a quick check if you have everything in the below list available, and if not, gather them. Once you have things ready, pack them quickly, and get ready for your travel.
Don't forget to pack up sanitization essentials. Always keep them in an easy to access place. Here are some of the important things you need to pack in your essentials list.
Disposable tissues

Disposable hand gloves

Alcohol-based sanitizers

Water Bottles

Face Masks(disposable and non-disposable)

First Aid/ Medicines

Cell phone and charger

Ear Plugs

Adapters

Disposable Bags
Some Important Travel Tips To Follow During This Pandemic 
It is important to avoid touching your face especially, your nose, mouth, or eyes with dirty fingers. Wash your hand with soap and water or use a hand sanitizer before you touch your face.

Make sure you cover your sneeze and cough to prevent the spread of micro droplets. Dispose of the used tissues immediately after use.

According to Limo Hire Dubai, it is also a good practice to use disposable bags to dispose of used tissues and masks to prevent the spread of germs.

Prefer cashless payments over cash payments. Digital payments help in reducing physical contact between customers and shopkeepers.

To avoid the spread of germs and viruses, packing enough home-made food can help. Try to avoid eating outside food or going to restaurants, says experts from Limo Hire Dubai

It is also vital to avoid sharing. For this reason, it is advisable to use separate spoons and carrying your own bottles and disposable dishes.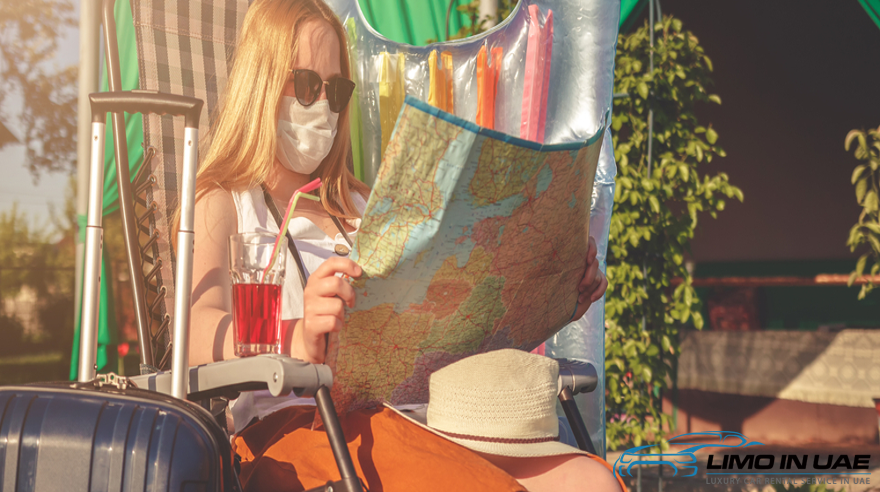 Pack Things Securely
Now it's time to securely pack the things. Always partition fresh clothes or accessories from the used or non-sanitized ones. When you're on a road trip, sometimes you may have to deal with dust or even pollution. Make sure you have your scarf, hat, or other clothes to cover-up. Carry a sanitizer, disinfectant spray, and washable slippers as you don't have to take the risk of getting infected by the virus. We know that the coronavirus can thrive on any surfaces and regularly cleaning is really important to stay away from viruses as it is the only cure from COVID-19.
Follow These Safety Tips When Travelling In Hired Cars
The luxury car rental Dubai recommends following these tips while traveling in hired cars or vehicles during the novel coronavirus outbreak. It is necessary to sanitize the hand before you enter a vehicle and after you exit from it. Avoid touching common touch points. Always wear hand gloves before touching such surfaces. Dispose of them after use and never touch your face with dirty hands or gloves. Social distancing is a must-do when it comes to going to public places. Luxury car rental Dubai suggests minimizing the use of public transports. Depending on digital transactions helps to minimize the chance of virus spread when you exchange currency. Luxury car rental Dubai advises avoiding traveling when you are not well. Follow all the travel safety precautions as recommended by the CDC and the government to prevent the spread of coronavirus and to stay safe from viral infections.
Read Also: Benefits of Wedding Cars Dubai On Your Big Day
Hire Fleets From Leading Luxury Car Rental Dubai
Limo in UAE is a leading luxury car rental Dubai. Our limousine Dubai are well sanitized and we follow all the safety precautions to ensure our clients that they are traveling in a safe vehicle. Our chauffeurs are well trained and background checked. If you are hiring your favorite limousine Dubai from Limo in UAE, rest assured that you are going to have the perfect ride.