Everything You Need To Know About Dubai Limousine Service
May 16, 2020|Posted in: Dubai Limousine
Exploring Dubai in a grand limousine is one of the most luxurious things one could ever do. What makes a Dubai limousine service so special is that it can offer a lot more than a normal car can give you – comfort, luxury, and a lot of fun. 
          Dubai and limousines – a perfect match made in heaven. You need to experience it at least once in a lifetime. Whether it can be a birthday, wedding, or sightseeing in Dubai, a good-looking oversized stretch limo can transform your day to its fullest. If you are a "car" person, then limousines have something big for you. Most comforting and ambient interiors, expert chauffeurs, and on-time services, limousines never disappoint passengers.
          The city that makes you feel luxury in every inch. At night, the city sparkles like a shining star. Stretch limousines are a great option for night owls. To enjoy the mesmerizing night beauty and the vivid, fascinating dancing lights of skyscraping architectural wonders in the city of gold, a night out is a must. One can witness tons of unrivaled experiences in Dubai – from astonishing desert safaris to stepping up with some adrenaline-pumping music.
Dubai Has Something For Everyone
          People come to Dubai for many reasons. To spend an unabashedly amusing vacation, for business trips or as immigrants. Dubai is one of those amazing countries that can surprisingly fulfill the scenic demands of every visitor who comes to the city. Dubai's unstoppable desire towards breaking world records made the city hold more than 200 world records. 
          Tallest skyscrapers, brilliant architectural awes, luxury restaurants and hotels, world-class shopping and wellness centers, indulgent transportation facilities, convivial entertainment, comparatively luxurious lifestyle, adventurous and fun activities – the city has something for everyone. Dubai limousine service provides a wide range of limousines to cruising through the city of gold.
Expert Chauffeurs At Your Service
          Dubai limousine service offers the best chauffeur service in the UAE. As a result, you can enjoy the journey in full-fledge, without any tension. Expert chauffeurs arrive at your pick-up destination on-time and you don't have to waste your time waiting for pick-up. 
          Dubai limousine service provides chauffeurs who are experienced and punctual. They will drop you safely in your intermediary destinations and pick you up from these places on-time. If it's sightseeing or a business trip, professional chauffeurs are well trained to impress their passengers more politely. They are reliable and they show courtesy. They will keep you safe throughout the journey. 
Voyaging In The Dream City
          From the tallest man-made architectural wonder in the world, Burj Khalifa, artificial archipelago Palm Jumeirah, Dubai mall, amazing beaches, adventurous desert safari, and skydiving – voyaging in your dream city is worth every penny. If you want to know more about the top places to explore in Dubai, please read our previous blog by clicking here Best Places to Visit in Dubai according to Limo in UAE.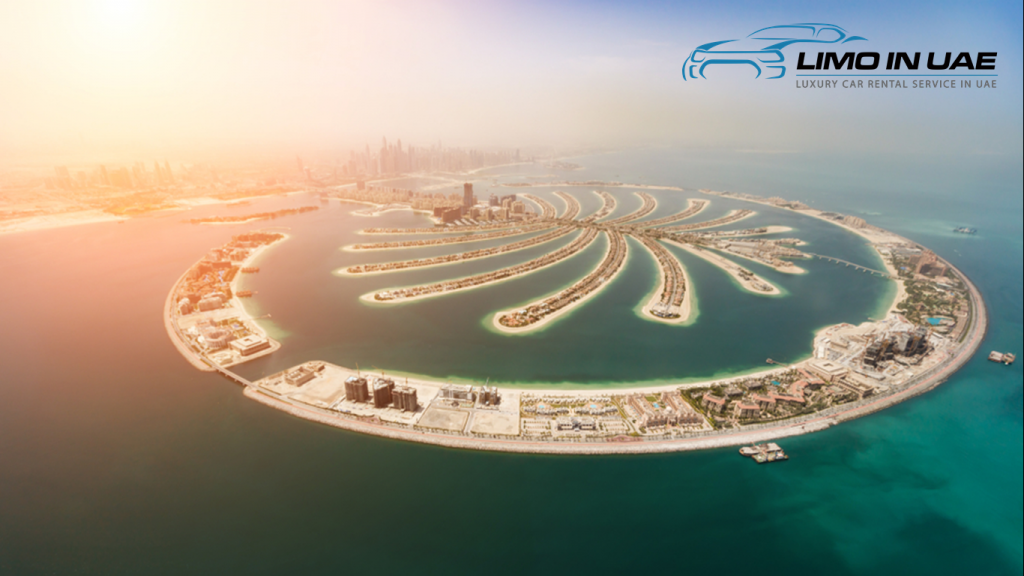 Dubai limousine service can take your sightseeing to the next level. It overtures an amazing way of experiencing luxury inside and outside. Explore Dubai from the comfort and elegance of a luxurious limousine. Whatever, the purpose is – you can do it in style by hiring a Dubai limousine service. Business travel, sightseeing, birthday, or wedding limo – everything seems more special with a sleek luxury limousine.   
Experience Luxury On Wheels
          How about experiencing luxury on wheels? A limousine can be a perfect synonym for luxury on the road. Riding on the streets of Dubai in a premium limousine can make you proud. Professional service, first-class chauffeurs on board, ambient interior lighting, well-maintained limousines, privacy, best entertainment and infotainment features, and so on. Besides, they are affordable too. Hiring a Dubai limousine service can be one of your best choices. Want to check out the top features of luxury cars including limousines, click on the following link High-Toned Features You Can Only Catch Out On Luxury Cars.
Spend A Great Time With Your Dear Ones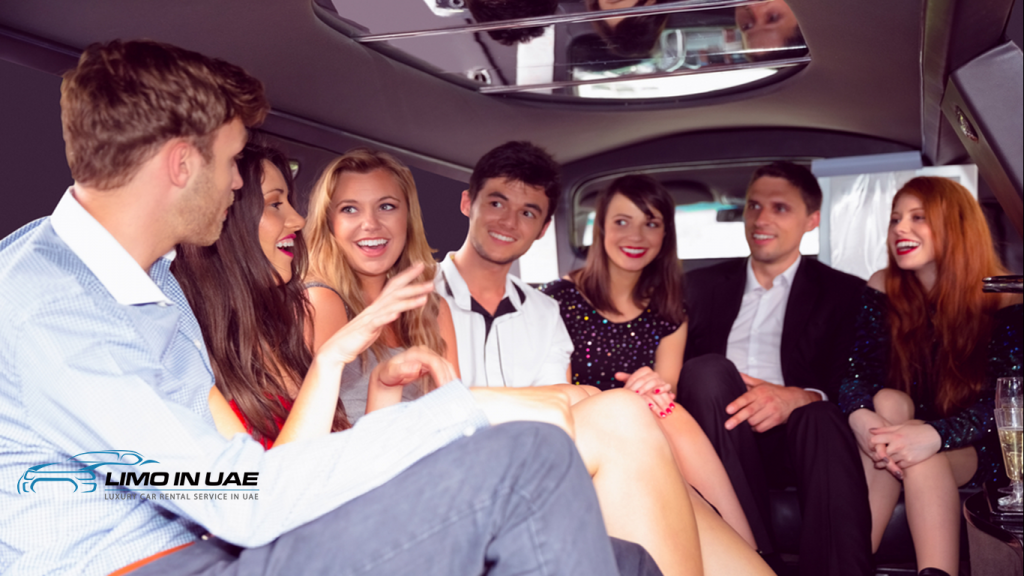 Stretch limousines can be the best option for people who wish to carry all of their dear ones together. A stretch limo can accommodate a maximum of 20 people and hence, you can include all of your dear friends for a birthday limo party or if you are in Dubai with family for a vacation, then, a stretch limousine can transform your plan surprisingly amazing. Impress your friends and family by giving them a remarkable ride in a luxurious stretch limo in Dubai and experience Dubai in the limo way.  
Stress-Free Navigation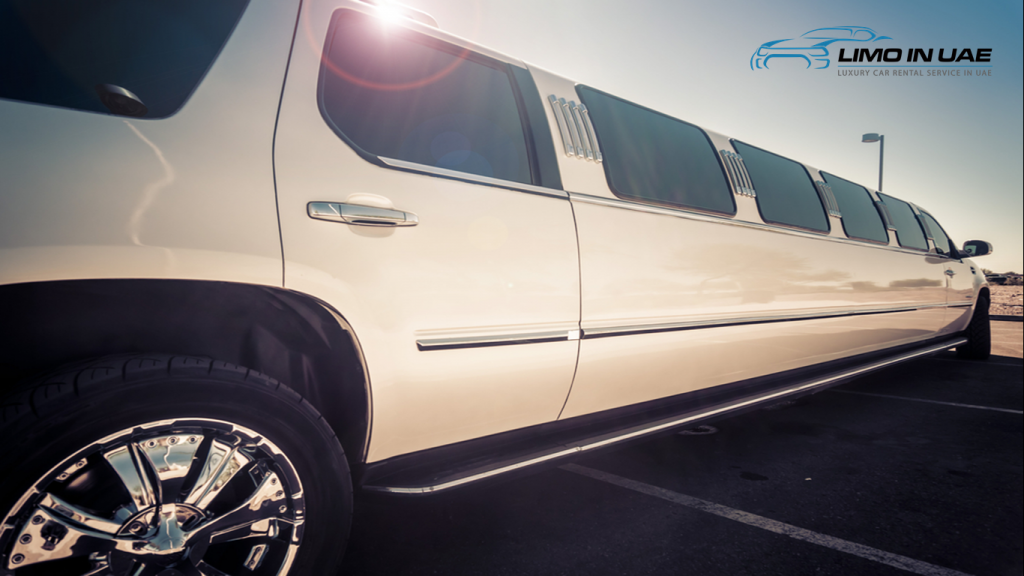 Navigating in Dubai is not always a very easy task. If you are new to Dubai, then navigating the city can be very stressful and confusing. Even for a resident, at times it will be too difficult to deal with the traffic of the busy city. When it comes to parking your car, you need to take round and round in searching for the perfect parking spot. But when you choose a Dubai limousine service, you don't have to worry about anything. The chauffeurs can keep you safe throughout your journey – from the pick up to the drop. 
Limo in UAE – Dubai's Best Limousine Service
          Enjoy an indulging Dubai limousine service by hiring your favorite luxury sedan from Limo in UAE. Our prime limousines are your one-stop destination if you are looking for elegance, luxury, and class on the road. Providing remarkable high-class service for our clients in the most affordable way, this is what our motto is and that is the reason why we continuously test our standards. We have the best chauffeurs in Dubai, they are skilled, experienced, very well-trained, punctual, and are known for their outstanding services. We offer a fleet of premium luxury sedans to make your journey the best. Our limousine rides can guarantee that they create the best travel memories – whether it can be a birthday party, a wedding, sightseeing, a date, or a corporate business trip. We have the best and luxurious travel solutions for all of your transportation needs.